Capilano University Rankings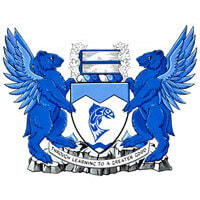 Quick Review
Acceptance rate

23%

Enrollment

7,000

Type

Non-profit

Funding

Public-private
partnership

Highest Degree

Bachelor

Website

Languages

English
Acceptance rate & Admissions
| | |
| --- | --- |
| Acceptance Rate | 23% |
| Admissions Requirements | Yes, based on students' past academic record and grades |
| Academic Calendar | Trimesters |
| Enrollment | 7,000 |
| Full time employee | 785 |
| Student:staff ratio | 9:1 |
Publications & Citations
Capilano University majors
by publication & citation count
Annual publication & citation counts
| Year | Publications | Citations |
| --- | --- | --- |
| 1991 | 1 | 1 |
| 1992 | 2 | 3 |
| 1993 | 3 | 2 |
| 1994 | 0 | 2 |
| 1995 | 0 | 3 |
| 1996 | 1 | 3 |
| 1997 | 1 | 2 |
| 1998 | 1 | 1 |
| 1999 | 3 | 1 |
| 2000 | 2 | 4 |
| 2001 | 0 | 5 |
| 2002 | 4 | 3 |
| 2003 | 4 | 16 |
| 2004 | 1 | 22 |
| 2005 | 1 | 43 |
| 2006 | 1 | 30 |
| 2007 | 3 | 31 |
| 2008 | 4 | 49 |
| 2009 | 2 | 49 |
| 2010 | 9 | 58 |
| 2011 | 5 | 57 |
| 2012 | 3 | 55 |
| 2013 | 10 | 57 |
| 2014 | 11 | 60 |
| 2015 | 16 | 70 |
| 2016 | 18 | 89 |
| 2017 | 20 | 105 |
| 2018 | 19 | 137 |
| 2019 | 25 | 122 |
| 2020 | 23 | 185 |
| 2021 | 22 | 227 |
Programs and Degrees
Programs

Associate's degree

Bachelor's

Master's

Doctoral

Design

|

Arts

|

Humanities
+
+
–
–
Business

|

Politics

|

Social Sciences
+
+
–
–
Languages

|

Culture

|

Linguistics
+
–
–
–
Nursing

|

Health

|

Pharmacy

|

Medicine
+
–
–
–
Engineering

|

IT
–
–
–
–
Maths

|

Natural Sciences
+
–
–
–
| | |
| --- | --- |
| Bachelor's Degree | Behavioural Sciences, Business Administration, Cinema and Television, Communication Studies, Design, Law, Music, Performing Arts, Tourism |
Notable alumni
Godfrey Gao

Born in

Taiwan

Years

1984-2019 (aged 35)

Occupations

film actor

actor

television actor

model

Biography

Godfrey Gao was a Taiwanese-Malaysian-Canadian model and actor. Described as Asia's first male supermodel, Gao was the first male Asian model to appear in a campaign for Louis Vuitton. As an actor, he was known for his roles as Magnus Bane in the 2013 film adaptation of The Mortal Instruments: City of Bones, and for his leading role in the Chinese television series Remembering Lichuan (遇見王瀝川).

Gigi Saul Guerrero

Born in

Mexico

Years

1990-.. (age 32)

Occupations

film director

actor

Biography

Gigi Saul Guerrero is a Mexican-Canadian filmmaker and actress. She gained recognition for creating and directing the 2017 horror web series, La Quinceañera. In 2019, she directed episodes of The Purge and the anthology horror series, Into the Dark.

Liam Firus

Born in

Canada

Years

1992-.. (age 30)

Occupations

figure skater

Biography

Liam Firus is a Canadian retired figure skater. He is the 2016 Triglav Trophy champion and a three-time Canadian national medalist (silver in 2016, bronze in 2014–15). He competed at the 2014 Olympic Games. Earlier in his career, Firus won two bronze medals on the ISU Junior Grand Prix series.

Camilla d'Errico

Born in

Canada

Years

1980-.. (age 42)

Occupations

comics artist

Biography

Camilla d'Errico is a comic book illustrator, painter and visual artist.

DJ Clazzi

Biography

DJ Clazzi, better known simply by his stage name Clazzi, is a South Korean composer, singer, lyricist, DJ and record producer. He is the leader of the South Korean electropop band Clazziquai, that was formed in 2001 and debuted in 2004 with the album Instant Pig. In January 2012, he made his solo debut with Infant, an album that includes collaborations with a number of artists, including Seulong of 2AM and members of Sunny Hill.

Craig Dalrymple

Born in

United Kingdom

Years

1973-.. (age 49)

Occupations

association football player

Biography

Craig Dalrymple is an English former footballer and the currently serves as Inter Miami CF's academy director.

Ivett Gonda

Born in

Hungary

Years

1986-.. (age 36)

Occupations

taekwondo athlete

Biography

Ivett Gonda is a Hungarian-born Canadian retired taekwondo competitor. She moved to Canada when she was four. From 1995 to mid 2013 Gonda competed professionally for Canada until she decided to compete for her native country, Hungary. Though currently competing for another nation, Ivett still continues to train and live in Canada.

Lana Roi

Born in

Canada

Years

1987-.. (age 35)

Occupations

songwriter

model

Biography

Lana Roi is a Canadian recording artist, songwriter, former beauty title holder, and commercial model. She's a former lead singer of the girl group EURASIA.
General info
Founded
1968
Accreditation
Ministry of Advanced Education, Skills & Training of British Columbia
Colors
blue
Academic structure
Department of Arts and Sciences
Department of Business and Professional Studies
Department of Tourism and Outdoor Recreation
Department of Health and Education
Department of Fine Arts and Applied Arts
Department of Continuing Education
Affiliations and memberships
Canadian Bureau for International Education (CBIE)
Canadian University Press (CUP)
Location and Contacts
Address
2055 Purcell Way
North Vancouver, British Columbia, V7J 3H5
Canada
City population
53,000
Phone
+1 (604) 990 7914
Fax
+1 (604) 983 7576