Estonian Academy of Music and Theatre Rankings

Quick Review
Type

Non-profit

Funding

Public-private
partnership

Website

ema.edu.ee

Languages

Estonian

Acceptance rate

49%*
* The Estonian Academy of Music and Theatre is among the institutions that don't provide data on acceptance rates. This might happen because a university has programs where an applicant only needs to meet admission requirements to enroll and doesn't necessarily competes with others.
We estimate the above acceptance rate based on admission statistics of closely-ranked nearby universities with similar research profiles that do publish such data.
Acceptance rate & Admissions
| | |
| --- | --- |
| Admissions Requirements | Secondary school certificate (keskkooli lõputunnistus) |
| Academic Calendar | August to June |
Tuition
| | |
| --- | --- |
| Local studetns | 4,600 per annum. Citizens of the EU can compete for state-commissioned student places (EUR) |
Programs and Degrees
| | |
| --- | --- |
| Bakalaureus | Fine Arts |
| Magister | Music, Music Education |
| Doktor | Music, Theatre |
Estonian Academy of Music and Theatre alumni
Arvo Pärt

Born in

Estonia

Years

1935-.. (age 88)

Occupations

classical composer

composer

musician

Biography

Arvo Pärt is an Estonian composer of classical and religious music. Since the late 1970s, Pärt has worked in a minimalist style that employs tintinnabuli, a compositional technique he invented. Pärt's music is in part inspired by Gregorian chant. His most performed works include Fratres (1977), Spiegel im Spiegel (1978), and Für Alina (1976). From 2011 to 2018, Pärt was the most performed living composer in the world, and the second most performed in 2019. The Arvo Pärt Centre, in Laulasmaa, was opened to the public in 2018.

Georg Ots

Years

1920-1975 (aged 55)

Occupations

swimmer

singer

actor

opera singer

Biography

Georg Ots was an Estonian singer, actor and People's Artist of the USSR (1960).

Lembit Ulfsak

Born in

Estonia

Years

1947-2017 (aged 70)

Enrolled in the Estonian Academy of Music and Theatre

Studied in 1970

Occupations

actor

television actor

film director

stage actor

film actor

Biography

Lembit Ulfsak was a prominent Estonian stage and film actor. Ulfsak starred in the 2014 film Tangerines which was nominated for the Best Foreign Language Film at the 87th Academy Awards. It was also among the five nominated films at the 72nd Golden Globe Awards for Best Foreign Language Film. Ulfsak died on 22 March 2017, at the age of 69.

Elina Netšajeva

Born in

Estonia

Years

1991-.. (age 32)

Enrolled in the Estonian Academy of Music and Theatre

Studied in 2016

Occupations

singer

opera singer

Biography

Elina Nechayeva is an Estonian soprano. She represented Estonia in the Eurovision Song Contest 2018 in Lisbon, Portugal, with the song "La forza".
All 94 notable alumni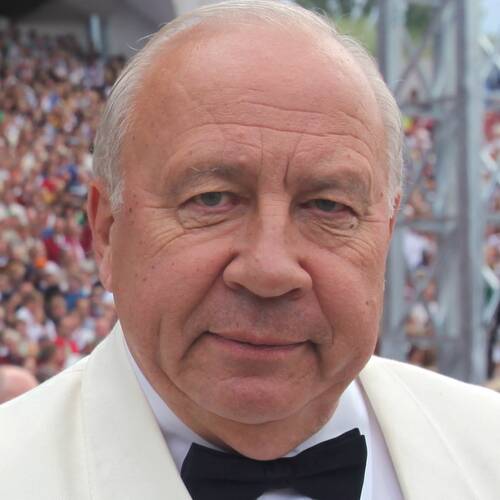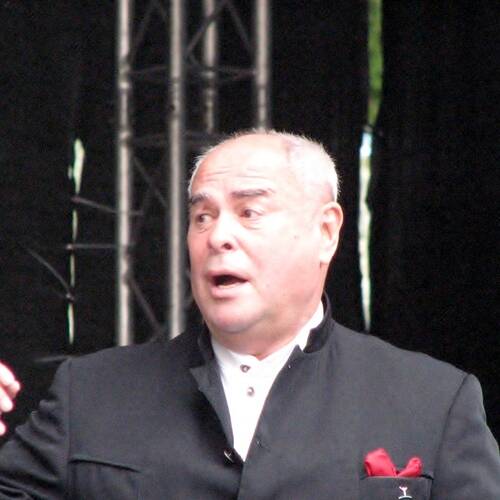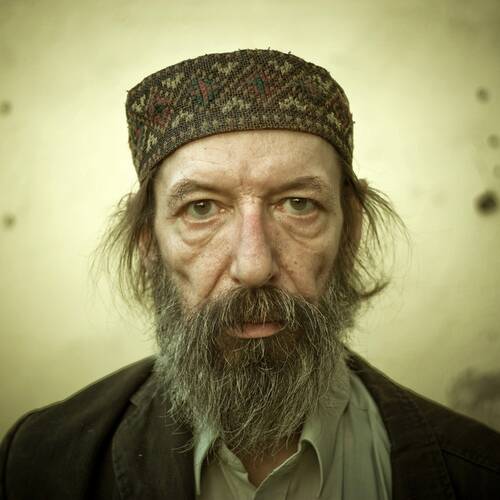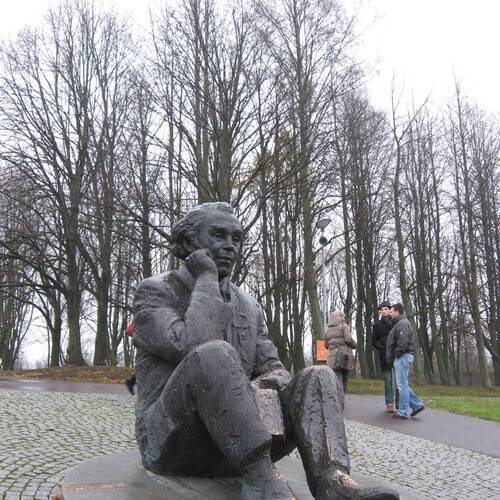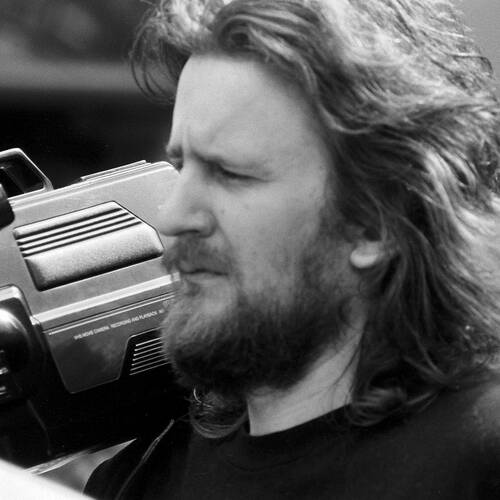 General info
Alternative names
EAMT
Eesti Muusika- ja Teatriakadeemia
Эстонская академия музыки и театра
Accreditation
Eesti Vabariigi Haridus-ja Teadusministeerium
Location and Contacts
Address
Tatari 13
Tallinn, Harju County, 10116
Estonia
City population
438,000
Phone
+372 667 5700
Fax
+372 6675 800