Jiwaji University: Statistics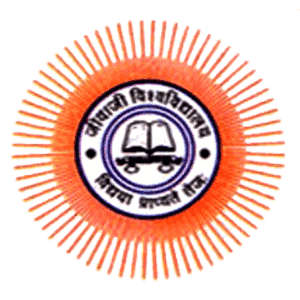 Quick Review
Type

Non-profit

Funding

Public-private
partnership

Highest Degree

Bachelor

Website

Languages

English;Hindi

Acceptance rate

83%*
* Jiwaji University is among the institutions that don't provide data on acceptance rates. This might happen because a university has programs where an applicant only needs to meet admission requirements to enroll and doesn't necessarily competes with others.
We estimate the above acceptance rate based on admission statistics of closely-ranked nearby universities with similar research profiles that do publish such data.
Acceptance rate & Admissions
| | |
| --- | --- |
| Admissions Requirements | 12th year senior secondary/intermediate examination or recognized foreign equivalent |
| Full time employee | 450 |
Programs and Degrees
Programs

Associate's degree

Bachelor's

Master's

Doctoral

Design

|

Arts

|

Humanities
–
+
–
–
Business

|

Politics

|

Social Sciences
–
+
–
–
Languages

|

Culture

|

Linguistics
–
–
–
–
Nursing

|

Health

|

Pharmacy

|

Medicine
–
+
–
–
Engineering

|

IT
–
+
–
–
Maths

|

Natural Sciences
–
+
–
–
Notable alumni
Narendra Singh Tomar

Born in

India

Years

1957-.. (age 65)

Biography

Narendra Singh Tomar is an Indian politician and a member of the 17th Lok Sabha. He is the incumbent Minister of Agriculture & Farmers Welfare. He has been Minister of Rural Development, Minister of Panchayati Raj, Minister of Mines and Minister of Parliamentary Affairs in the Government of India during different periods of the First and Second Modi ministry. He is a leader of Bharatiya Janata Party. He was also a member of Fifteenth Lok Sabha from 2009 to 2014 from Morena and Sixteenth Lok Sabha from 2014 to 2019 from Gwalior. In 2019, he changed his constituency and was re-elected to the Lok Sabha from Morena.

Kaptan Singh Solanki

Born in

India

Years

1939-.. (age 83)

Occupations

politician

academic

Biography

Kaptan Singh Solanki is an Indian politician of the Bharatiya Janata Party and the 17th Governor of Tripura. From August 2009, he was the member of the Parliament of India representing Madhya Pradesh State in the Rajya Sabha, the upper house until May 2014.

B. D. Mishra

Occupations

military personnel

politician

Biography

B. D. Mishra is a former brigadier of the Indian Army. He is the present governor of Arunachal Pradesh.

Amitabh Mitra

Biography

Amitabh Mitra is an Indian-born South African physician, poet and artist, whose paintings depict dramatised stick figures.
General info
Alternative names
JU
जिवाजी विश्वविद्यालय
Founded
1964
Accreditation
University Grants Commission (UGC)
Motto
Vidhya Praapyate Tejha
Education brings Aplomb and Glory
Affiliations and memberships
Association of Commonwealth Universities (ACU)
Association of Indian Universities (AIU)
Distance Education Bureau (DEB)
Location and Contacts
Address
Vidya Vihar, Post-R.K. Puri, City Center
Gwalior, Madhya Pradesh, 474 011
India
City population
1,069,000
Phone
+91 (751) 234 1348
Fax
+91 (751) 234 1450