Open University of Hong Kong: Statistics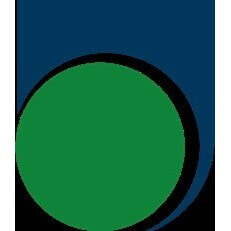 Quick Review
Enrollment

17,500

Type

Non-profit

Funding

Public-private
partnership

Highest Degree

Doctorate

Website

Languages

English;Chinese

Acceptance rate

33%*
* The Open University of Hong Kong is among the institutions that don't provide data on acceptance rates. This might happen because a university has programs where an applicant only needs to meet admission requirements to enroll and doesn't necessarily competes with others.
We estimate the above acceptance rate based on admission statistics of closely-ranked nearby universities with similar research profiles that do publish such data.
Acceptance rate & Admissions
| | |
| --- | --- |
| Admissions Requirements | Distance-learning programmes: Anyone aged 17 or above. No academic entry requirements, except for postgraduate and professional programmes. Full-time face-to-face programmes: Requirements vary according to different degree programmes: Form-6 school leavers, Associate Degree holders, Hong-Kong Advanced Level Examination (HKALE) and its equivalents |
| Academic Calendar | Distance - learning programmes: April to March, (April-September; October-March); Full-time face-to-face programmes: September to August |
| Enrollment | 17,500 |
| Full time employee | 1,750 |
| Student:staff ratio | 10:1 |
Tuition
| | Undergraduate | Graduate |
| --- | --- | --- |
| Local students | $6,250 | $6,250 |
| International students | $6,250 | $6,250 |
The Open University of Hong Kong has on-campus housing.
Programs and Degrees
Programs

Associate's degree

Bachelor's

Master's

Doctoral

Design

|

Arts

|

Humanities
+
+
+
–
Business

|

Politics

|

Social Sciences
+
+
+
+
Languages

|

Culture

|

Linguistics
+
+
+
–
Nursing

|

Health

|

Pharmacy

|

Medicine
+
+
–
–
Engineering

|

IT
+
+
–
–
Maths

|

Natural Sciences
+
+
+
–
| | |
| --- | --- |
| Bachelor's Degree | Child Care and Development, Education, English, Preschool Education, Special Education |
| Bachelor's Degree Honours | Chinese, English, Foreign Languages Education, Preschool Education, Primary Education |
| Master's Degree | Education, Foreign Languages Education |
| Doctor's Degree | Education |
Notable alumni
Joshua Wong

Photo

Occupations

civil rights advocate

politician

Biography

Joshua Wong Chi-fung is a Hong Kong activist and politician. He served as secretary-general of the pro-democracy party Demosistō until it disbanded following the implementation of the Hong Kong national security law on 30 June 2020. Wong was previously convenor and founder of the Hong Kong student activist group Scholarism. Wong first rose to international prominence during the 2014 Hong Kong protests, and his pivotal role in the Umbrella Movement resulted in his inclusion in TIME magazine's Most Influential Teens of 2014 and nomination for its 2014 Person of the Year; he was further called one of the "world's greatest leaders" by Fortune magazine in 2015, and nominated for the Nobel Peace Prize in 2017.

Scud

Photo

Born in

China

Years

1967-.. (age 54)

Occupations

film director

screenwriter

Biography

Scud is the professional name of Guangzhou, China-born Hong Kong film producer, screenwriter and film director, Danny Cheng Wan-Cheung (Chinese: 雲翔). He says that he chose the name "Scud" to match his Chinese name, which translates in English as "Scudding Clouds". His films explore somewhat taboo themes within Hong Kong cinema, including same-sex relationships and drug-taking. His film-making style eschews cynicism or gritty realism, and embraces an acceptance of the life choices made by his characters, rather than a search for "solutions". Scud has cited Pier Paolo Pasolini, Pedro Almodovar and Peter Greenaway as directors who have influenced his work.

Luk Chung-hung

Photo

Occupations

trade unionist

politician

Biography

Michael Luk Chung-hung is a Hong Kong politician. He is a member of the Hong Kong Federation of Trade Unions (HKFTU) and the Democratic Alliance for the Betterment and Progress of Hong Kong (DAB). He is also member of the Yuen Long District Council since 2003 for Tin Heng and member of the Legislative Council of Hong Kong for Labour functional constituency elected in the 2016 Hong Kong Legislative Council election. He lost his district council seat in 2019 following a rout of pro-Beijing candidates amidst the 2019–20 Hong Kong protests.

Ken Chow Wing-kan

Photo

Biography

Chow Wing Kan, was a member of the Hong Kong Progressive Alliance and the Liberal Party, and is currently a political figure of the Hong Kong Pro-Beijing camp. He has been working in the district of Tin Shui Wai, Yuen Long District for many years. He has served as a member of the Yuen Long District Council since October 1994 and has been re-elected five times until his re-election failed in 2019.

Zhong Shanshan

Photo

Born in

China

Years

1954-.. (age 67)

Occupations

entrepreneur

businessperson

Biography

Zhong Shanshan is a Chinese billionaire businessman.

Honcques Laus

Photo

Born in

China

Years

2001-.. (age 20)

Occupations

journalist

writer

politician

Biography

Honcques Laus is a Hong Kong pro-independence activist, utilitarian, and writer. He is the founding and current chairperson of the Hongkonger Utilitarian Party and former Ming Pao Student Reporter. In 2017, he displayed a slogan showing 'Hong Kong independence' during a Ming Pao student event attended by the Chief Executive Carrie Lam. In 2020, he fled to the United Kingdom due to the controversial national security law passed in June, and was wanted by the Hong Kong Police Force later after.
General info
Alternative names
OUHK
香港公開大學
Founded
1989
Accreditation
Education Bureau
Motto
Education for All
Colors
blue, green
Location and Contacts
Address
30 Good Shepherd Street, Homantin, Kowloon
Hong Kong
China
City population
7,501,000
Phone
+852 2711 2100
Fax
+852 2715 0760