University of Colombo: Statistics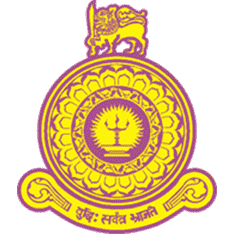 Quick Review
Enrollment

12,500

Type

Non-profit

Funding

Public-private
partnership

Highest Degree

Doctorate

Website

Languages

Sinhala;Tamil;English

Acceptance rate

44%*
* The University of Colombo is among the institutions that don't provide data on acceptance rates. This might happen because a university has programs where an applicant only needs to meet admission requirements to enroll and doesn't necessarily competes with others.
We estimate the above acceptance rate based on admission statistics of closely-ranked nearby universities with similar research profiles that do publish such data.
Acceptance rate & Admissions
| | |
| --- | --- |
| Admissions Requirements | General Certificate of Education (GCE) Advanced ('A') level in 3 approved subjects with a minimum mark of 40% in the Common General Paper and a higher aggregate mark |
| Academic Calendar | October to September |
| Enrollment | 12,500 |
| Full time employee | 650 |
| Student:staff ratio | 19:1 |
Tuition
| | Undergraduate | Graduate |
| --- | --- | --- |
| Local students | $500 | $500 |
| International students | $500 | $500 |
The University of Colombo has financial aid programs and on-campus housing.
Programs and Degrees
Programs

Associate's degree

Bachelor's

Master's

Doctoral

Design

|

Arts

|

Humanities
+
+
+
+
Business

|

Politics

|

Social Sciences
+
+
+
+
Languages

|

Culture

|

Linguistics
+
+
+
+
Nursing

|

Health

|

Pharmacy

|

Medicine
+
+
+
+
Engineering

|

IT
–
–
–
–
Maths

|

Natural Sciences
+
+
+
+
| | |
| --- | --- |
| Bachelor's Degree | Accountancy, Ayurveda, Biotechnology, Computer Science, Economics, Engineering, Finance, Fine Arts, Hotel Management, Human Resources, International Business, Law, Management, Marketing, Medicine, Pharmacy, Physical Therapy |
| Master's Degree (by coursework) | American Studies, Analytical Chemistry, Applied Chemistry, Art Education, Ayurveda, Biochemistry, Business Administration, Business and Commerce, Clinical Psychology, Computer Science, Development Studies, Developmental Psychology, Educational Administration, Educational Psychology, Environmental Management, Fine Arts, Foreign Languages Education, Genetics, Human Resources, Human Rights, Information Management, Information Technology, Law, Management, Microbiology, Molecular Biology, Nuclear Physics, Peace and Disarmament, Philosophy, Plant Pathology, Science Education, Women's Studies |
| Postgraduate Certificate / Diploma | Analytical Chemistry, Applied Chemistry, Art Education, Ayurveda, Banking, Educational and Student Counselling, Foreign Languages Education, Health Administration, Meteorology, Microbiology, Physics, Science Education, Toxicology |
| Master of Philosophy | Clinical Psychology, Education, Law, Medicine, Organic Chemistry, Statistics |
| Doctorate | Education, Law, Management, Medicine |
University of Colombo alumni
Kumar Sangakkara

Photo

Born in

Sri Lanka

Years

1977-.. (age 44)

Biography

Kumar Chokshanada Sangakkara is a Sri Lankan cricket commentator, former professional cricketer, mentor, philanthropist, businessman, model and the current president of Marylebone Cricket Club. He is widely regarded as one of the greatest batsmen in the history of the sport and has been among the top 3 batsmen in ICC rankings across all 3 formats of the game at various stages during his international career. Sangakkara has scored 28,016 runs in international cricket across all formats in a career that spanned 15 years. At retirement, he was the second-highest run-scorer in ODI cricket, next only to Sachin Tendulkar, and the sixth-highest run scorer in Test cricket.

Ranil Wickremesinghe

Photo

Occupations

politician

lawyer

Biography

Ranil Wickremesinghe is a Sri Lankan politician and a Member of Parliament from the National List of the United National Party. He is the leader of the United National Party since 1994. He served as Prime Minister of Sri Lanka from 1993 to 1994, 2001 to 2004, 2015 to 2018 and 2018 to 2019 and has served as Leader of the Opposition from 1994 to 2001 and from 2004 to 2015.

Anura Kumara Dissanayaka

Photo

Born in

Sri Lanka

Years

1968-.. (age 53)

Biography

Dissanayaka Mudiyanselage Anura Kumara Dissanayaka is a Sri Lankan politician, current Leader of the Janatha Vimukthi Peramuna and a member of the Parliament of Sri Lanka. He served for a time as Cabinet Minister of Agriculture, Livestock, Lands and Irrigation. Dissanayake was named the leader of JVP at the 7th national convention of the party, held on 2 February 2014. He was in the Parliament from September 2015 to December 2018. He is also known for his support towards LGBTIQ community in the country.

Jayanthi Kuru-Utumpala

Photo

Born in

Sri Lanka

Years

1979-.. (age 42)

Occupations

mountaineer

feminist

Biography

Jayanthi Kuru-Utumpala is a Sri Lankan adventurer, professional rock climber, motivational speaker, and LGBT and women's rights activist. She is the first person from Sri Lanka to summit Mount Everest which she achieved on 21 May 2016. Kuru-Utumpala is an advocate for women's rights in Sri Lanka and has spent most of her adult life researching gender studies and women's rights. She formed a collaboration with fellow mountaineer Johann Peries for several expeditions.
General info
Alternative names
කොළඹ විශ්ව විද්යාලය
Founded
1921
Accreditation
University Grants Commission of Sri Lanka
Motto
Wisdom Enlightens
Academic structure
Faculty of Arts
Faculty of Education
Faculty of Graduate Studies
Faculty of Law
Faculty of Management and Finance
Faculty of Medicine
Faculty of Science
Affiliations and memberships
Association of Commonwealth Universities (ACU)
Location and Contacts
Address
94, Cumaratunga Munidasa Mawatha
Colombo, Western Province, 00700
Sri Lanka
City population
753,000
Phone
+94 (11) 258 1835
Fax
+94 (11) 258 3810