University of Crete: Statistics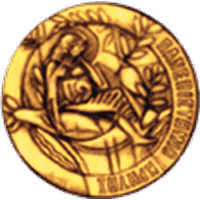 Quick Review
Enrollment

12,500

Type

Non-profit

Funding

Public-private
partnership

Highest Degree

Doctorate

Website

uoc.gr

Languages

Greek

Acceptance rate

86%*
* The University of Crete is among the institutions that don't provide data on acceptance rates. This might happen because a university has programs where an applicant only needs to meet admission requirements to enroll and doesn't necessarily competes with others.
We estimate the above acceptance rate based on admission statistics of closely-ranked nearby universities with similar research profiles that do publish such data.
Acceptance rate & Admissions
| | |
| --- | --- |
| Admissions Requirements | Secondary school certificate and Panhellenic entrance examination |
| Academic Calendar | September to June |
| Enrollment | 12,500 |
| Full time employee | 550 |
| Student:staff ratio | 23:1 |
Tuition
| | Undergraduate |
| --- | --- |
| Local students | $500 |
| International students | $500 |
Programs and Degrees
Programs

Associate's degree

Bachelor's

Master's

Doctoral

Design

|

Arts

|

Humanities
–
+
+
+
Business

|

Politics

|

Social Sciences
–
+
+
+
Languages

|

Culture

|

Linguistics
–
+
+
+
Nursing

|

Health

|

Pharmacy

|

Medicine
–
+
+
+
Engineering

|

IT
–
–
–
–
Maths

|

Natural Sciences
–
+
+
+
| | |
| --- | --- |
| Didaktoriko Diploma | Ancient Civilizations, Archaeology, Art History, Biology, Chemistry, Computer Science, Economics, Materials Engineering, Mathematics, Philology, Philosophy, Physics, Political Sciences, Social Sciences |
Notable alumni
Giorgos Stathakis

Born in

Greece

Years

1953-.. (age 69)

Occupations

economist

university teacher

politician

Biography

Giorgos Stathakis is a Greek politician and economist. From 27 January to 28 August 2015, he served as the Minister of Economy, Infrastructure, Shipping and Tourism in the cabinet of Alexis Tsipras. He has also been a Member of the Hellenic Parliament for Chania since May 2012.

Archbishop Makarios of Australia

Born in

Greece

Years

1974-.. (age 48)

Occupations

Christian minister

Biography

Makarios Griniezakis is the current archbishop of the Greek Orthodox Church of Australia and the primate of the Greek Orthodox Archdiocese of Australia, succeeding Archbishop Stylianos of Australia.

Emmanouil Dermitzakis

Occupations

scientist

researcher

Biography

Emmanouil Theophilos Dermitzakis is a Greek human geneticist and professor in the Department of Genetic Medicine and Development at the University of Geneva, where he is also Director of the Health 2030 Genome Center. He is an ISI Highly Cited Researcher and an elected member of the European Molecular Biology Organization. He is a member of the Swiss Institute of Bioinformatics, where his research group is focused on the genetics and genomics of complex traits in humans. He has joined GlaxoSmithKline as Vice President, Computational Biology in R&D.

Nektarios Tavernarakis

Born in

Greece

Years

1967-.. (age 55)

Occupations

molecular biologist

neuroscientist

biologist

geneticist

Biography

Nektarios N. Tavernarakis is a bioscientist, who studies Ageing, Cell death, and Neurodegeneration. He is currently Professor of Molecular Systems Biology at the Medical School of the University of Crete, and the Chairman of the Board of Directors at the Foundation for Research and Technology, in Heraklion, Crete, Greece. He is also the founder and first Director of the Graduate Program in Bioinformatics of the University of Crete Medical School, and has served as Director of the Institute of Molecular Biology and Biotechnology, where he is heading the Neurogenetics and Ageing laboratory. He was elected Vice President of the European Research Council (ERC) in 2020, and Chairman of the European Institute of Innovation and Technology (EIT) Governing Board and Executive Committee in 2022.

Nikos Paragios

Born in

Greece

Years

1972-.. (age 50)

Occupations

engineer

computer scientist

Biography

Nikos Paragios is a professor of Computer Science and Applied mathematics at CentraleSupélec, senior fellow at the Institut Universitaire de France and affiliated scientific leader at Inria while serving as the editor in chief of the Computer Vision and Image Understanding Journal of Elsevier Publishing House. He holds a D.Sc. degree in electrical and computer engineering (2000) from Inria and the University of Nice Sophia Antipolis, and has held permanent positions at Siemens Corporate Technology, École des ponts ParisTech as well as visiting positions at Rutgers University, Yale University and University of Houston.

Yannis Smaragdakis

Occupations

university teacher

computer scientist

Biography

Yannis Smaragdakis is a Greek-American software engineer, computer programmer, and researcher. He is a professor in the Department of Informatics and Telecommunications at the University of Athens. He is the author of more than 130 research articles on a variety of topics, including program analysis, declarative languages, program generators, language design, and concurrency. He is best known for work in program generation and program analysis (including the monograph "Pointer Analysis") and the Doop framework.
General info
Alternative names
UOC
Πανεπιστήμιο Κρήτης
Founded
1973
Accreditation
Ministry of Culture, Education and Religious Affairs
Affiliations and memberships
European University Association (EUA)
Location and Contacts
Address
Rethymno Campus
Rethymno, Crete, 74100
Greece
City population
32,000
Phone
+30 (28310) 77900
Fax
+30 (28310) 77909