University of Lincoln: Statistics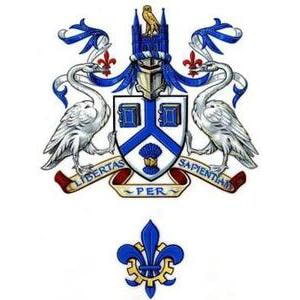 Quick Review
Acceptance rate

91%

Enrollment

17,500

Type

For-profit

Funding

Public-private
partnership

Highest Degree

Doctorate

Website

lincoln.ac.uk

Languages

English
Acceptance rate & Admissions
| | |
| --- | --- |
| Acceptance Rate | 91% |
| Admissions Requirements | 2 'A' levels or BTEC (Business and Technician Education Council) National Diploma/GNVQ level 3 in appropriate subject. General Certificate of Secondary Education (GCSE) in Maths and English normally required or diagnostic test given. Foreign equivalent accepted with proof of proficiency in English |
| Academic Calendar | September to July (September - February; February-July) |
| Enrollment | 17,500 |
| Full time employee | 1,250 |
| Student:staff ratio | 14:1 |
Tuition
| | Undergraduate | Graduate |
| --- | --- | --- |
| Local students | $11,250 | $6,250 |
| International students | $18,750 | $13,750 |
Programs and Degrees
Programs

Associate's degree

Bachelor's

Master's

Doctoral

Design

|

Arts

|

Humanities
–
+
+
+
Business

|

Politics

|

Social Sciences
–
+
+
+
Languages

|

Culture

|

Linguistics
–
+
+
+
Nursing

|

Health

|

Pharmacy

|

Medicine
–
+
+
+
Engineering

|

IT
–
+
+
+
Maths

|

Natural Sciences
–
+
+
+
| | |
| --- | --- |
| Bachelor's Honours Degree | Engineering, Fine Arts, Natural Sciences |
| Master's Degree | Business Administration, Fine Arts, Natural Sciences |
| Doctorate | Animal Husbandry, Architecture, Biochemistry, Biology, Business Administration, Chemistry, Computer Science, Criminal Law, Cultural Studies, Design, Engineering, English, Fine Arts, Food Science, History, International Relations and Diplomacy, Journalism, Law, Mathematics, Media Studies, Microbiology, Molecular Biology, Pharmacology, Pharmacy, Political Sciences, Psychology, Social Policy, Sports, Zoology |
Notable alumni
TomSka

Born in

United Kingdom

Years

1990-.. (age 32)

Occupations

television producer

writer

YouTuber

screenwriter

comedian

Biography

Thomas James Ridgewell, known online as TomSka, is a British filmmaker, actor, content creator, and vlogger. He is known for writing, directing, producing and starring his live-action sketch comedy YouTube videos and animated web-series such as asdfmovie, Eddsworld and Crash Zoom. As of April 2022, his YouTube channel has over 7.13 million subscribers and his videos have garnered over 1.9 billion views.

Paul Staines

Born in

United Kingdom

Years

1967-.. (age 55)

Biography

Paul De Laire Staines is a British-Irish right-wing political blogger who publishes the Guido Fawkes website, which was described by The Daily Telegraph as "one of Britain's leading political blogsites" in 2007. The Sun on Sunday newspaper published a weekly Guido Fawkes column from 2013 to 2016. Born and raised in England, Staines holds British and Irish citizenship.

Andrea Jenkyns

Born in

United Kingdom

Years

1974-.. (age 48)

Occupations

politician

singer-songwriter

songwriter

opera singer

singer

Biography

Andrea Marie Jenkyns is a British politician serving as Deputy Chairwoman of the European Research Group (ERG) since 2019. She was first elected as the Conservative Member of Parliament for Morley and Outwood in West Yorkshire at the 2015 general election, defeating Shadow Chancellor Ed Balls. She was an advocate for the Eurosceptic organisation Leave Means Leave. She was a strong critic of Theresa May during her leadership of the Conservative Party due to her handling of Brexit.

Jonathan Foyle

Biography

Jonathan Foyle is an architectural historian, broadcaster and advocate for heritage sites. He is also an artist.

Martin Vickers

Born in

United Kingdom

Years

1950-.. (age 72)

Biography

Martin John Vickers is a British Conservative Party politician. He was elected as the Member of Parliament (MP) for Cleethorpes at the 2010 general election.

Andrew Kirton

Born in

New Zealand

Years

1981-.. (age 41)

Occupations

politician

trade unionist

Biography

Andrew Kirton is a New Zealand politician who was the General Secretary of the New Zealand Labour Party. He was appointed on 15 January 2016 and took office in April, succeeding Tim Barnett.

Tom Marshall

Born in

United Kingdom

Years

1988-.. (age 34)

Occupations

television producer

artist

Biography

Tom Marshall is a British artist, YouTuber and image editor known for his colourisations of historical black and white photographs, often working under the name PhotograFix.

Sporsmaal2

Biography

Sporsmaal2, pronounced Sporsmaal two is a UK electronic music artist whose genre he describes as melodic breakspaz'n bass electronica but we can also describe it as electronica, drum'n'bass, breakcore or as music for films. He is also the inventor of the 'String Machene' a unique hand-crafted musical instrument, a "drone" instrument. It has 6 tuneable strings with an electric motor for each one. Sporsmaal2 is signed to the label Tegleg Records.
General info
Founded
1992
Accreditation
Privy Council
Motto
Excellentia per studium
Excellence through study
Colors
green
Academic structure
Faculty of Art, Architecture and Design
Faculty of Business and Law
Faculty of Health, Life and Social Sciences
Faculty of Media, Humanities and Technology
Riseholme College
School of Theology and Ministry Studies
Affiliations and memberships
Association of Commonwealth Universities (ACU)
European University Association (EUA)
Universities UK
University Alliance
Location and Contacts
Address
Brayford Pool
Lincoln, East of England, LN6 7TS
United Kingdom
City population
98,000
Phone
+44 (1522) 882 000
Fax
+44 (1522) 882 088