Airlangga University: Statistics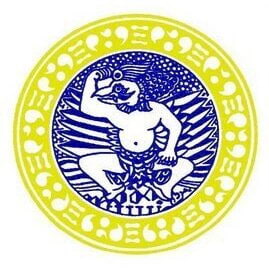 Quick Review
Enrollment

32,500

Type

Non-profit

Funding

Public-private
partnership

Highest Degree

Doctorate

Website

Languages

Indonesian

Acceptance rate

9%*
* Airlangga University is among the institutions that don't provide data on acceptance rates. This might happen because a university has programs where an applicant only needs to meet admission requirements to enroll and doesn't necessarily competes with others.
We estimate the above acceptance rate based on admission statistics of closely-ranked nearby universities with similar research profiles that do publish such data.
Acceptance rate & Admissions
| | |
| --- | --- |
| Admissions Requirements | Secondary school certificate (Sekolah Menengah Umum, SMU) or equivalent and entrance examination |
| Academic Calendar | September to August (September - February; March- August) |
| Enrollment | 32,500 |
| Full time employee | 1,750 |
| Student:staff ratio | 19:1 |
Tuition
| | Undergraduate | Graduate |
| --- | --- | --- |
| Local students | $3,750 | $6,250 |
| International students | $6,250 | $8,750 |
Airlangga University has financial aid programs and on-campus housing.
Programs and Degrees
Programs

Associate's degree

Bachelor's

Master's

Doctoral

Design

|

Arts

|

Humanities
–
+
+
+
Business

|

Politics

|

Social Sciences
–
+
+
+
Languages

|

Culture

|

Linguistics
–
+
+
+
Nursing

|

Health

|

Pharmacy

|

Medicine
–
+
+
+
Engineering

|

IT
–
–
–
–
Maths

|

Natural Sciences
–
+
+
+
| | |
| --- | --- |
| Spesialis | Medicine |
| Magister | Business Administration, Cultural Studies, Dentistry, Economics, Law, Literature, Nursing, Veterinary Science |
| Doktor | Business Administration, Economics, Mathematics, Natural Sciences, Pharmacy, Veterinary Science |
Notable alumni
ignasius jonan

Photo

Born in

Singapore

Years

1963-.. (age 58)

Biography

Ignasius Jonan is an Indonesian professional who was the Indonesian Minister for Energy and Mineral Resources serving under President Joko Widodo's administration. He is a former Indonesian Minister of Transportation and a former CEO of the Indonesian government-owned railway company, PT Kereta Api Indonesia (PT. KAI) which he headed from 2009 to 2014.

Khofifah Indar Parawansa

Photo

Born in

Indonesia

Years

1965-.. (age 56)

Biography

Khofifah Indar Parawansa is an Indonesian politician who is the current Governor of East Java. Previously she served as the 27th Minister of Social Affairs. She resigned from the position in January 2018 in order to run in the East Java gubernatorial election.

Elvira Devinamira

Photo

Born in

Indonesia

Years

1993-.. (age 28)

Occupations

model

beauty pageant contestant

Biography

Elvira Devinamira Wirayanti is an Indonesian actress, Model, Beauty Pageant titleholder who was crowned Puteri Indonesia 2014, and represented her country at the Miss Universe 2014 pageant held at the FIU Arena at the Florida, United States, where she placed in the "Top 15" and won "Best National Costume" award for the second time for Indonesia, after Agni Pratistha in 2007. She is the third Indonesian and the first Javanese to be called as Miss Universe Finalists.

Ayu Maulida

Photo

Occupations

model

beauty contest

Puteri Indonesia 2020

Biography

Raden Roro Ayu Maulida Putri is an Indonesian People's Consultative Assembly Ambassador, National Head of Communication of the Indonesian COVID-19 Response Acceleration Task Force, fashion model and beauty pageant titleholder who won the title of Puteri Indonesia 2020. Maulida is the third delegate from East Java to ever be crowned Puteri Indonesia after Putri Raemawasti in 2007 and Elvira Devinamira in 2014. She represented Indonesia at the Miss Universe 2020 pageant where she placed in the top 21, becoming the 8th and 3rd consecutive Indonesian woman to place at the pageant.

Gede Winasa

Photo

Born in

Indonesia

Years

1949-.. (age 72)

Biography

I Gede Winasa is an Indonesian former politician who was the regent of Jembrana regency in Bali, from 2000 to 2010, when he was forced to step down because of term limits. He ran unsuccessfully for governor of Bali in 2008.

Muhammad Alhamid

Photo

Born in

Indonesia

Years

1971-.. (age 50)

Enrolled in Airlangga University

In 2007 graduated with doctorate

Occupations

academician

university teacher

civil servant

Biography

Muhammad Alhamid is an Indonesian professor, academician, lecturer, and civil servant. Muhammad was the chairman of the Election Supervisory Agency (Bawaslu) for the period 2012–2017, after completing his duties as chairman of the Bawaslu, he was later appointed as a member of the Election Organization Ethics Council of the Republic of Indonesia (DKPP RI) for the period 2017–2022 and was inaugurated on 12 June 2017 by Indonesian President Joko Widodo.
General info
Alternative names
UNAIR
Universitas Airlangga
Founded
1954
Accreditation
National Accreditation Agency for Higher Education (BAN-PT)
Motto
Excellence with Morality
Affiliations and memberships
Association of Southeast Asian Institutions of Higher Learning (ASAIHL)
Location and Contacts
Address
Gedung Kantor Manajemen, Lantai 2 Ruang Amerta-2, Kampus C Mulyorejo
Surabaya, East Java, 60115
Indonesia
City population
4,975,000
Phone
+62 (31) 592 4081
Fax
+62 (31) 546 6028