University of Indonesia: Statistics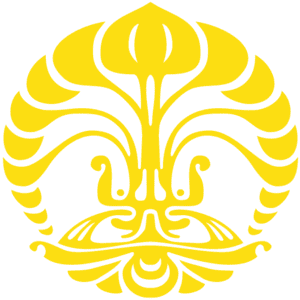 Quick Review
Acceptance rate

5%

Enrollment

46,978

Type

Non-profit

Funding

Public-private
partnership

Highest Degree

Doctorate

Website

Languages

Indonesian
Acceptance rate & Admissions
| | |
| --- | --- |
| Acceptance Rate | 5% |
| Admissions Requirements | Secondary school certificate (Sekolah Lanjutan Atas, SLA) and entrance examination |
| Academic Calendar | August to July (August - January; February-July) |
| Enrollment | 46,978 |
| Full time employee | 2,284 |
| Student:staff ratio | 21:1 |
Tuition
| | Undergraduate | Graduate |
| --- | --- | --- |
| Local students | $500 | $3,750 |
| International students | $3,750 | $3,750 |
The University of Indonesia has financial aid programs and on-campus housing.
Programs and Degrees
Programs

Associate's degree

Bachelor's

Master's

Doctoral

Design

|

Arts

|

Humanities
+
+
+
+
Business

|

Politics

|

Social Sciences
+
+
+
+
Languages

|

Culture

|

Linguistics
+
+
+
+
Nursing

|

Health

|

Pharmacy

|

Medicine
+
+
+
+
Engineering

|

IT
–
+
+
+
Maths

|

Natural Sciences
+
+
+
+
| | |
| --- | --- |
| Spesialis | Medicine |
| Magister | Arts and Humanities, Dentistry, Economics, Engineering, Law, Mathematics, Medicine, Natural Sciences, Pharmacy, Public Health, Social Sciences |
| Doktor | Accountancy, Administration, Anthropology, Archaeology, Architecture, Biology, Biomedical Engineering, Chemical Engineering, Chemistry, Civil Engineering, Communication Arts, Computer Science, Dentistry, Economics, Electrical Engineering, Electronic Engineering, Environmental Studies, Epidemiology, History, Laser Engineering, Law, Linguistics, Literature, Management, Materials Engineering, Mechanical Engineering, Medicine, Midwifery, Nursing, Nutrition, Optical Technology, Philosophy, Political Sciences, Psychology, Public Health, Sociology |
University of Indonesia alumni
Megawati Soekarnoputri

Born in

Indonesia

Years

1947-.. (age 75)

Enrolled in the University of Indonesia

In 1970 studied psychology

Occupations

politician

Biography

Diah Permata Megawati Setiawati Sukarnoputri is an Indonesian politician who served as the fifth president of Indonesia from 2001 to 2004. She previously served as the eighth vice president from 1999 to 2001.

Najwa Shihab

Occupations

television presenter

journalist

activist

Biography

Najwa Shihab is an Indonesian actress and journalist of mixed Bugis and Arabic descent. She is the second daughter of former Minister of Religious Affairs in the Cabinet of Development VII Quraish Shihab and a niece of former Minister of Foreign Affairs Alwi Shihab.

Chairul Tanjung

Born in

Indonesia

Years

1962-.. (age 60)

Enrolled in the University of Indonesia

Studied in 1981-1987

Occupations

entrepreneur

socialite

Biography

Chairul Tanjung is an Indonesian businessman. He is the former Coordinating Minister for Economics in the Indonesian cabinet. He was appointed to this post by President Susilo Bambang Yudhoyono on 19 May 2014 following the resignation of the previous Coordinating Minister for Economics, Hatta Rajasa, who resigned to take part in Indonesia's 2014 presidential election. In 2021, he had an estimated net worth of $4,1 billion.

Raditya Dika

Born in

Indonesia

Years

1984-.. (age 38)

Enrolled in the University of Indonesia

Studied political science

Occupations

actor

writer

stand-up comedian

film director

Biography

Dika Angkasaputra Moerwani Nasution, known as Raditya Dika, is an Indonesian author, actor, movie director, and social media personality. He became famous as a comedian and represented stand-up comedy in the Indonesian television program.
General info
Alternative names
UI
Universitas Indonesia
Founded
1950
Accreditation
National Accreditation Agency for Higher Education (BAN-PT)
Motto
Veritas, Probitas, Iustitia
Truth, Honesty, Justice
Colors
yellow
Academic structure
Faculty of Medicine
Faculty of Dentistry
Faculty of Mathematics and Sciences
Faculty of Law
Faculty of Psychology
Faculty of Engineering
Faculty of Economics
Faculty of Public Health
Faculty of Social and Political Sciences
Faculty of Humanities
Faculty of Computer Science
Faculty of Nursing
Affiliations and memberships
Association of Universities of Asia and the Pacific (AUAP)
Association of Pacific Rim Universities (APRU)
Association of Southeast Asian Institutions of Higher Learning (ASAIHL)
ASEAN University Network (AUN)
Federation of the Universities of the Islamic World (FUIW)
ASEAN European Academic University Network (ASEA-UNINET)
Open Education Consortium (OEC)
Location and Contacts
Address
Pondok Cina, Beji
Depok, West Java, 16424
Indonesia
City population
2,330,000
Phone
+62 (21) 7888 0139
Fax
+62 (21) 7888 0139