Malmo University: Statistics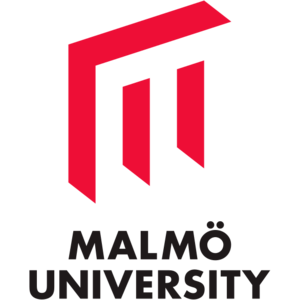 Quick Review
Acceptance rate

35%

Enrollment

24,000

Type

Non-profit

Funding

Public-private
partnership

Highest Degree

Bachelor

Website

Languages

English;Swedish
Acceptance rate & Admissions
| | |
| --- | --- |
| Acceptance Rate | 35% |
| Admissions Requirements | Yes, based on students' past academic record and grades |
| Academic Calendar | Semesters |
| Enrollment | 24,000 |
| Full time employee | 850 |
| Student:staff ratio | 28:1 |
Tuition
| | Undergraduate |
| --- | --- |
| Local students | $500 |
Programs and Degrees
Programs

Associate's degree

Bachelor's

Master's

Doctoral

Design

|

Arts

|

Humanities
–
+
–
–
Business

|

Politics

|

Social Sciences
–
+
–
–
Languages

|

Culture

|

Linguistics
–
+
–
–
Nursing

|

Health

|

Pharmacy

|

Medicine
–
+
–
–
Engineering

|

IT
–
+
–
–
Maths

|

Natural Sciences
–
+
–
–
| | |
| --- | --- |
| Kandidatexamen (Degree of Bachelor) / Konstnärlig kandidatexamen (Degree of Bachelor in Fine Arts) | Architecture, Communication Arts, Demography and Population, Health Sciences, History, International Relations and Diplomacy, Peace and Disarmament, Physical Education, Real Estate, Social Work, Sports, Sports Management, Town Planning, Transport Management |
| Yrkesexamen (First cycle professional qualification) | Architecture, Biomedicine, Civil Engineering, Computer Engineering, Construction Engineering, Foreign Languages Education, Humanities and Social Science Education, Industrial Management, Information Technology, Laboratory Techniques, Mathematics Education, Mechanical Engineering, Native Language Education, Physical Education, Preschool Education, Primary Education, Religious Education, Secondary Education, Teacher Training |
| Magisterexamen (Degree of Master) / Konstnärlig magisterexamen (Degree of Master in Fine Arts) | Communication Studies, History, Leadership, Nursing |
| Masterexamen (Degree of Master) / Konstnärlig masterexamen (Degree of Master in Fine Arts) | Arts and Humanities, Biomedicine, Computer Science, Criminology, Data Processing, Demography and Population, Design, Education, History, International Relations and Diplomacy, Materials Engineering |
| Yrkesexamen (Second cycle professional qualification) | Foreign Languages Education, Humanities and Social Science Education, Mathematics Education, Native Language Education, Nursing, Physical Education, Primary Education, Religious Education, Secondary Education, Special Education, Teacher Training |
| Licentiatexamen | Arts and Humanities, Biomedicine, Computer Science, Demography and Population, Dentistry, Design, Health Sciences, History, Humanities and Social Science Education, Mass Communication, Mathematics Education, Media Studies, Pedagogy, Political Sciences, Science Education, Social Sciences, Social Work, Sports, Urban Studies |
| Doktorsexamen | Arts and Humanities, Biomedicine, Computer Science, Demography and Population, Dentistry, Design, Health Sciences, History, Humanities and Social Science Education, Mass Communication, Mathematics Education, Media Studies, Pedagogy, Political Sciences, Science Education, Social Sciences, Social Work, Sports, Urban Studies |
Notable alumni
Richard Simcott

Born in

United Kingdom

Years

1977-.. (age 45)

Enrolled in Malmo University

Studied in 2006-2007

Occupations

linguist

Biography

Richard William Simcott is a hyperpolyglot who lives in Skopje, North Macedonia. He speaks 16 languages fluently. Harper Collins referred to him as "One of the most multilingual people from the United Kingdom". Besides the languages that he exhibits fluency in, he has also actively studied more than 50 languages at some point in his career.

Maria Ferm

Born in

Sweden

Years

1985-.. (age 37)

Biography

Maria Ferm is a Swedish politician, currently sitting in the Riksdag with the Green Party. After graduating from Malmö University in 2008, she served as spokesperson of the Young Greens until 2011. She served as the Green Party's house leader from 2014 to 2019.
General info
Alternative names
Malmö University
Malmö högskola
Founded
1998
Accreditation
Swedish Higher Education Authority (UKÄ)
Motto
Där mångfald gör skillnad
Where diversity makes the difference
Affiliations and memberships
European University Association (EUA)
Location and Contacts
Address
Malmö, Skane County, 205 06
Sweden
City population
324,000
Phone
+46 (40) 665 7000
Fax
+46 (40) 665 7010