National Graduate School of Chemistry, Paris: Statistics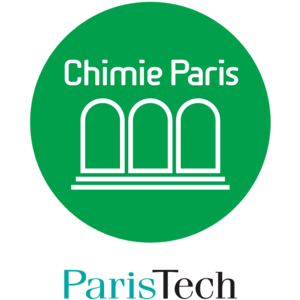 Quick Review
Acceptance rate

5%

Enrollment

375

Type

Non-profit

Funding

Public-private
partnership

Highest Degree

Doctorate

Website

Languages

French
Acceptance rate & Admissions
| | |
| --- | --- |
| Acceptance Rate | 5% |
| Admissions Requirements | Competitive entrance examination or jury selection after 2-3 years of further studies after secondary school certificate (Baccalauréat) |
| Academic Calendar | Semesters |
| Enrollment | 375 |
| Full time employee | 150 |
| Student:staff ratio | 3:1 |
Tuition
| | Undergraduate | Graduate |
| --- | --- | --- |
| Local students | $500 | $500 |
| International students | $500 | $500 |
The National Graduate School of Chemistry, Paris has on-campus housing.
Programs and Degrees
Programs

Associate's degree

Bachelor's

Master's

Doctoral

Design

|

Arts

|

Humanities
–
–
–
–
Business

|

Politics

|

Social Sciences
–
–
–
–
Languages

|

Culture

|

Linguistics
–
–
–
–
Nursing

|

Health

|

Pharmacy

|

Medicine
–
–
–
–
Engineering

|

IT
–
–
+
–
Maths

|

Natural Sciences
–
–
+
+
| | |
| --- | --- |
| Diplôme d'Ingénieur | Chemical Engineering, Chemistry, Engineering, Materials Engineering |
| Master | Chemical Engineering, Chemistry, Materials Engineering |
| Doctorat | Chemical Engineering, Chemistry |
Notable alumni
Eugène Schueller

Born in

France

Years

1881-1957 (aged 76)

Occupations

entrepreneur

businessperson

chemist

Biography

Eugène Paul Louis Schueller was a French pharmacist and entrepreneur who was the founder of L'Oréal, the world's leading company in cosmetics and beauty. He was one of the founders of modern advertising.

Denis Jachiet

Born in

France

Years

1962-.. (age 60)

Occupations

Catholic deacon

Catholic priest

Biography

Denis Jachiet is a French Catholic prelate who is currently Bishop of Belfort-Montbéliard. He served as Auxiliary Bishop of Paris from June 2016 to October 2021 and as Titular Bishop of Tigisis (a former bishopric that is now in rural Algeria).

Jean-Philippe Puig

Occupations

businessperson

chemical engineer

business executive

Biography

Jean-Philippe Puig is a French businessman and general director and chief executive officer of Avril Group since 2012.

Alain Berton

Born in

Bolivia

Years

1912-1979 (aged 67)

Occupations

engineer

chemist

toxicologist

Biography

Alain-Edgard Berton was a French chemical engineer who specialized in toxicology and in the analysis of air components in industrial environments. In the late 1950s he invented the "Osmopile", a measuring device, dubbed "the first artificial nose," which initiated, through the use of highly sensitive galvanic cells, the electrochemical analysis of air to detect dangerous components.

Annick Loiseau

Occupations

researcher

physicist

Biography

Annick Loiseau is a French physicist who is a researcher at the French National Centre for Scientific Research Laboratory of Microstructure Studies and Mechanics of Materials. She was the first woman to be appointed to the Office National d'Etudes et de Recherches Aérospatiales (ONERA). Her research considers low-dimensional materials such as carbon nanotubes, graphene, and boron nitride. In 2006 she was awarded the CNRS Silver Medal.

Denis Gratias

Born in

France

Years

1947-.. (age 75)

Occupations

crystallographer

chemist

physicist

Biography

Denis Gratias, born on 22 September 1947 in Paris is a French scientist, emeritus research director at the CNRS. His speciality is materials science, in particular crystallography. Since the discovery of quasicrystals by Dan Shechtman in 1982, he has contributed to their description, notably by developing theoretical models. He is a correspondent member at the French Academy of Sciences since 1994.

Fred Aftalion

Occupations

chemical engineer

Biography

Fred Aftalion is a French chemical engineer who has held leadership positions in the French chemical industry for three decades. Fred Aftalion has also served as Vice-President of ALEPS, the Association pour la Liberte Economique et le Progres Social (Association of Liberal Economists). He writes and comments on economics and politics from a viewpoint of economic liberalism via ALEPS and Radio Courtoisie. He has written a number of books dealing with chemistry, industry and society. In 2014 he received the Franklin-Lavoisier Prize for his writings on the history of the international chemical industry.
General info
Alternative names
Chimie ParisTech
École Nationale Supérieure de Chimie de Paris
Founded
1896
Accreditation
Ministry of Higher Education, Research and Innovation
Location and Contacts
Address
11, Rue Pierre-et-Marie-Curie
Paris, Ile-de-France, 75231
France
City population
2,165,000
Phone
+33 (0)1 44 27 66 72
Fax
+33 (0)1 44 29 39 72