Sana'a University: Statistics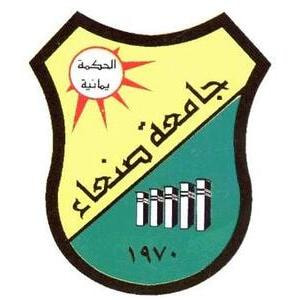 Quick Review
Enrollment

45,000

Type

Non-profit

Funding

Public-private
partnership

Highest Degree

Doctorate

Website

Languages

Arabic;English

Acceptance rate

55%*
* Sana'a University is among the institutions that don't provide data on acceptance rates. This might happen because a university has programs where an applicant only needs to meet admission requirements to enroll and doesn't necessarily competes with others.
We estimate the above acceptance rate based on admission statistics of closely-ranked nearby universities with similar research profiles that do publish such data.
Acceptance rate & Admissions
| | |
| --- | --- |
| Admissions Requirements | Secondary school certificate |
| Academic Calendar | September to June |
| Enrollment | 45,000 |
| Full time employee | 2,250 |
| Student:staff ratio | 20:1 |
Programs and Degrees
Programs

Associate's degree

Bachelor's

Master's

Doctoral

Design

|

Arts

|

Humanities
–
+
–
–
Business

|

Politics

|

Social Sciences
–
+
–
–
Languages

|

Culture

|

Linguistics
–
+
–
–
Nursing

|

Health

|

Pharmacy

|

Medicine
–
+
–
–
Engineering

|

IT
–
+
+
+
Maths

|

Natural Sciences
–
+
+
+
| | |
| --- | --- |
| Bachelor's Degree | Business and Commerce, Fine Arts, Law |
Notable alumni
Tawakel Karman

Photo

Awards

Nobel Peace Prize in 2011

Born in

Yemen

Years

1979-.. (age 42)

Occupations

peace activist

journalist

politician

human rights activist

Biography

Tawakkol Abdel-Salam Khalid Karman is a Yemeni Nobel Laureate, journalist, politician, and human rights activist. She leads the group "Women Journalists Without Chains," which she co-founded in 2005. She became the international public face of the 2011 Yemeni uprising that is part of the Arab Spring uprisings. In 2011, she was reportedly called the "Iron Woman" and "Mother of the Revolution" by some Yemenis. She is a co-recipient of the 2011 Nobel Peace Prize, becoming the first Yemeni, the first Arab woman, and the second Muslim woman to win a Nobel Prize.

Saleh Ali al-Sammad

Photo

Born in

Yemen

Years

1979-2018 (aged 39)

Occupations

politician

teacher

Biography

Saleh Ali al-Sammad was a Yemeni political figure from the Houthi movement who served as the president of Yemen's Supreme Political Council and the de facto President of Yemen until his assassination.

Radhya Al-Mutawakel

Photo

Occupations

human rights activist

Biography

Radhya Al-Mutawakel is a human rights defender and the Yemeni co-founder and chairperson of Mwatana Organisation For Human Rights, an independent organisation working to defend and protect human rights in Yemen. Al-Mutawakel and Mwatana's recent work has focused on documenting alleged human rights abuses by all parties to the current conflict in Yemen, including by the United States, the Saudi-led coalition and the Houthi forces. She has briefed the UN Security Council on the humanitarian crisis in Yemen, becoming the first person to do so, and has written widely and appeared in a range of media outlets, including Vice News, the Guardian, and The New Internationalist, talking about human rights violations during the conflict.
General info
Alternative names
SU
جامعة صنعاء
Founded
1970
Accreditation
Ministry of Higher Education and Scientific Research of Yemen
Academic structure
Faculty of Engineering
Faculty of Computer and Information Technology
Faculty of Commerce and Economics
Faculty of Medicine
Faculty of Dentistry
Faculty of Pharmacy
Faculty of Science
Faculty of Agriculture
Faculty of Law and Legislation
Faculty of Education
Faculty of Art
Faculty of Languages
Faculty of Publication
Faculty of Education - Arhab
Faculty of Education - Mahout
Faculty of Education - Khaulan
Faculty of Education - Marib
Faculty of Education-Sport
Affiliations and memberships
Federation of the Universities of the Islamic World (FUIW)
Location and Contacts
Address
PO Box 1247
Sana'a, Sanaa
Yemen
City population
2,957,000
Phone
+967 (1) 464 483
Fax
+967 (1) 464 483