Quick Review
Acceptance rate

80%

Undergraduates

12,564

Graduates

1,568

Male:Female Ratio

37:63

Control

Public

Highest Degree

Master's degree

Website
University of Central Oklahoma Acceptance rate and Admissions statistics
| | Total | Men | Women |
| --- | --- | --- | --- |
| Acceptance Rate | 80% | 78% | 82% |
| Applicants | 4,732 | 1,757 | 2,975 |
| Admissions | 3,809 | 1,376 | 2,433 |
| Freshmen enrolled full time | 1,738 | 589 | 1,149 |
| Freshmen enrolled part time | 106 | 44 | 62 |
5,164 students enrolled in some distance education courses.
1,410 enrolled exclusively in distance education.
ACT scores
Among admitted applicants
1,815 or 98%
submitted ACT
25% of them
had 18
or below
75% of them
had 24
or below
Typical ACT scores of first-years in the University of Central Oklahoma are 18-24 (middle 50% range).
Admissions requirements
| | |
| --- | --- |
| SAT/ACT | Required |
| Secondary school GPA | Required |
| Secondary school record | Required |
| TOEFL | Required |
| College-preparatory program | Recommended |
| Formal demonstration of competencies | Recommended |
| Secondary school rank | Recommended |
| Other Tests | Neither required nor recommended |
| Recommendations | Neither required nor recommended |
Enrollment by race or ethnicity
| | |
| --- | --- |
| White | 7575 (55%) |
| Hispanic | 1771 (13%) |
| Two or more races | 1484 (11%) |
| Black or African American | 1241 (9%) |
| Asian | 582 (4%) |
| Nonresident Alien | 535 (4%) |
| Race or Ethnicity unknown | 437 (3%) |
| American Indian or Alaska Native | 176 (1%) |
| Native Hawaiian or other Pacific Islander | 19 (0.1%) |
Costs per year: Tuition, Housing, Fees
Average aid awarded

$7,475

Students receiving aid

89%
Tuition and fees
| | Undergraduates | Graduates |
| --- | --- | --- |
| Tuition in-district | $6,686 | $7,000 |
| Tuition in-state | $6,686 | $7,000 |
| Tuition out-of-state | $17,573 | $17,008 |
| Fee in-district | $1,131 | $905 |
| Fee in-state | $1,131 | $905 |
| Fee out-of-state | $1,131 | $905 |
Room and board price
| | |
| --- | --- |
| Dormitory capacity | 1,880 |
| Combined charge for room and board | $8,410 |
| Room charge | $3,990 |
| Meal charge | $4,420 |
University of Central Oklahoma Majors
| Major | Associate's degree | Bachelor's | Master's |
| --- | --- | --- | --- |
| General Studies | | 196 | |
| Psychology, General | | 143 | 9 |
| Forensic Science and Technology | | 143 | 6 |
| Registered Nursing & Registered Nurse | | 127 | 10 |
| Finance, General | | 97 | |
| Business Administration and Management, General | | 86 | |
| Criminal Justice & Safety Studies | | 86 | |
| Occupational Health and Industrial Hygiene | | 74 | |
| Elementary Education and Teaching | | 71 | 1 |
| Exercise Science and Kinesiology | | 65 | 5 |
| Accounting | | 68 | |
| Sociology, General | | 66 | |
| Biology & Biological Sciences, General | | 58 | 6 |
| Biomedical Sciences, General | | 64 | |
| Public Relations, Advertising, and Applied Communication | | 62 | |
| Organizational Leadership | | 59 | |
| Speech-Language Pathology & Pathologist | | 30 | 24 |
| Educational Leadership and Administration, General | | | 53 |
| Marketing & Marketing Management, General | | 53 | |
| Chemistry, General | | 45 | |
| Information Technology | | 43 | |
| Broadcast Journalism | | 42 | |
| Human Resources Management & Personnel Administration, General | | 37 | |
| Early Childhood Education and Teaching | | 35 | 1 |
| Computer and Information Sciences, General | | 35 | |
| Business Statistics | | | 34 |
| Criminal Justice & Law Enforcement Administration | | 29 | 5 |
| Human Development and Family Studies, General | | 33 | |
| History, General | | 25 | 7 |
| Public Health Education and Promotion | | 27 | 5 |
| Mechanical Engineering | | 29 | 2 |
| Political Science and Government, General | | 29 | 1 |
| Electrical and Electronics Engineering | | 25 | 3 |
| Music Management | 28 | | |
| Pre-Medicine & Pre-Medical Studies | | 28 | |
| Funeral Service and Mortuary Science, General | | 26 | |
| Human Nutrition | | | 25 |
| Selling Skills and Sales Operations | | 25 | |
| English Language and Literature, General | | 20 | 4 |
| Graphic Design | | 24 | |
| Nutrition Sciences | | 23 | |
| Public Administration | | 3 | 20 |
| Special Education and Teaching, Other | | 12 | 11 |
| English & Language Arts Teacher Education | | 22 | |
| Apparel and Textile Marketing Management | | 20 | |
| Creative Writing | | 15 | 4 |
| Insurance | | 19 | |
| Music Performance, General | 12 | 3 | 4 |
| Music Technology | | 17 | |
| Learning Sciences | | | 15 |
| Legal Studies | | 15 | |
| Organizational Communication, General | | 15 | |
| Recording Arts Technology & Technician | 15 | | |
| Communication, General | | 14 | |
| Counselor Education & School Counseling and Guidance Services | | | 14 |
| Bioengineering and Biomedical Engineering | | 11 | 2 |
| History Teacher Education | | 13 | |
| Musical Theatre | | 13 | |
| Parks, Recreation, and Leisure Studies | | 13 | |
| Business & Managerial Economics | | 12 | |
| Operations Management and Supervision | | 12 | |
| Photojournalism | | 12 | |
| Teaching English as a Second or Foreign Language & ESL Language Instructor | | | 12 |
| Fine & Studio Arts, General | | 11 | |
| Keyboard Instruments | | 3 | 8 |
| Music Teacher Education | | 11 | |
| Physical Education Teaching and Coaching | | 11 | |
| School Psychology | | | 11 |
| Counseling Psychology | | | 10 |
| Human Development, Family Studies, and Related Services, Other | | | 10 |
| Philosophy | | 10 | |
| Substance Abuse & Addiction Counseling | | | 10 |
| Voice and Opera | | 5 | 5 |
| College Student Counseling and Personnel Services | | | 9 |
| Engineering Physics & Applied Physics | | 7 | 2 |
| Golf Course Operation and Grounds Management | | 9 | |
| Humanities & Humanistic Studies | | 9 | |
| Jazz & Jazz Studies | | 3 | 6 |
| School Librarian & School Library Media Specialist | | | 9 |
| Spanish Language and Literature | | 9 | |
| Actuarial Science | | 8 | |
| Mathematics, General | | 8 | |
| Adult and Continuing Education Administration | | | 7 |
| Adult and Continuing Education and Teaching | | | 7 |
| Arts, Entertainment, and Media Management, General | | 7 | |
| Dance, General | | 7 | |
| Drama and Dramatics & Theatre Arts, General | | 7 | |
| Interior Design | | 7 | |
| Online Educator & Online Teaching | | | 7 |
| Athletic Training & Trainer | | | 6 |
| Communications Technologies & Technicians and Support Services, Other | | 6 | |
| Drama and Dance Teacher Education | | 6 | |
| Music, General | | 6 | |
| Applied Mathematics, General | | 4 | 1 |
| Cyber & Computer Forensics and Counterterrorism | | 5 | |
| International Business & Trade & Commerce | | 5 | |
| Applied Economics | | 4 | |
| Computational and Applied Mathematics | | | 4 |
| Computer Science | | | 4 |
| International Relations and Affairs | | | 4 |
| Law Enforcement Intelligence Analysis | | | 4 |
| Reading Teacher Education | | | 4 |
| Technical Theatre & Theatre Design and Technology | | 4 | |
| Art Teacher Education | | 3 | |
| Design and Visual Communications, General | | | 3 |
| French Language and Literature | | 3 | |
| Geography | | 3 | |
| Music Pedagogy | | | 3 |
| Rhetoric and Composition | | | 3 |
| Science Teacher Education & General Science Teacher Education | | 3 | |
| Spanish Language Teacher Education | | 3 | |
| Stringed Instruments | | 3 | |
| Urban Studies & Affairs | | | 3 |
| Computational Science | | | 2 |
| Computer Software Engineering | | 2 | |
| Experimental Psychology | | | 2 |
| Family and Consumer Sciences & Home Economics Teacher Education | | 2 | |
| German Language and Literature | | 2 | |
| Liberal Arts and Sciences & Liberal Studies | | 2 | |
| Mathematics Teacher Education | | 2 | |
| Mathematics and Statistics, Other | | | 2 |
| Music Theory and Composition | | | 2 |
| Professional, Technical, Business, and Scientific Writing | | 2 | |
| Statistics, Other | | 2 | |
| Trade and Industrial Teacher Education | | 2 | |
| Clinical Laboratory Science & Medical Technology & Technologist | | 1 | |
| Forensic Psychology | | | 1 |
| French Language Teacher Education | | 1 | |
| Gerontology | | | 1 |
| Illustration | | | 1 |
| Marriage and Family Therapy & Counseling | | | 1 |
| Museology & Museum Studies | | | 1 |
| Percussion Instruments | | 1 | |
| Grand Total | 55 | 2,578 | 436 |
Total
Men
Women
Graduation rate
35%
28%
41%

Full-time retention rate - 72%
Part-time retention rate - 54%
University of Central Oklahoma alumni
All 36 notable alumni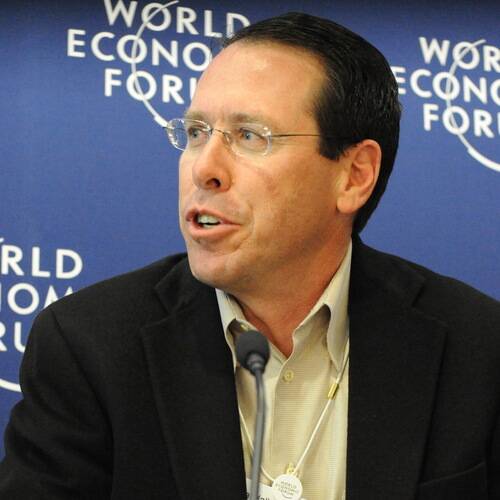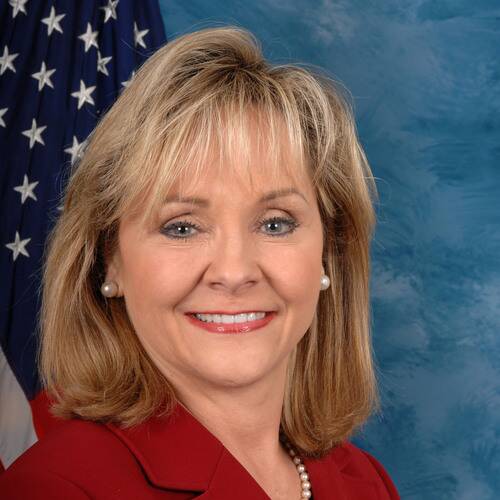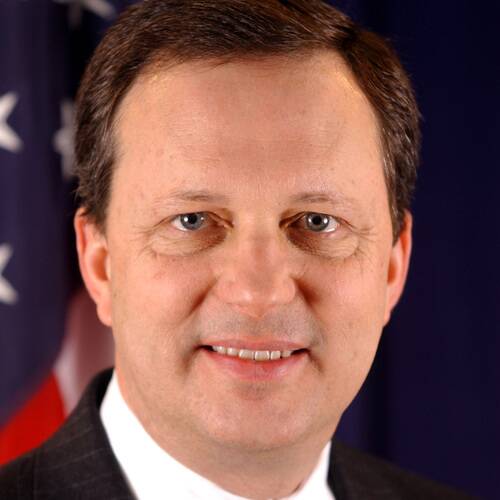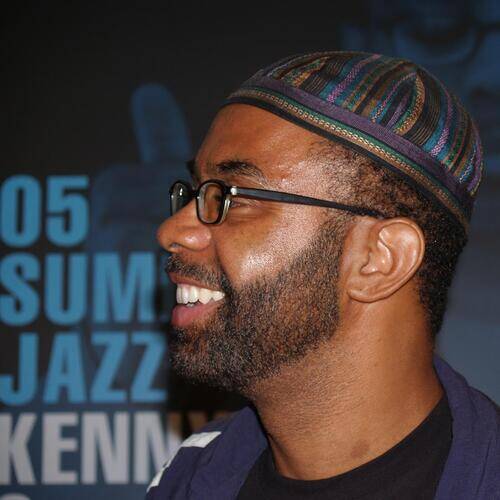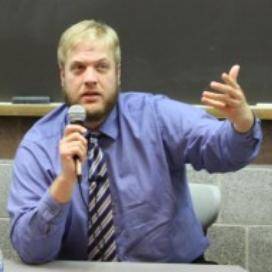 General info
Alternative names
UCO
Central
Founded
1890
Motto
Ubi Motus Est
Where Movement Is
Colors
bronze, blue
Academic Calendar
August to July (August - December; January-May; June-July)
Total FTE staff
1,559
Carnegie Classification
Master's Colleges & Universities: Larger Programs
Location and Contacts
Address
100 N University Dr
Edmond, Oklahoma, 73034
United States
City population
94,000
Phone
4059742000
Fax
+1 (405) 974 3842