Diego Portales University: Statistics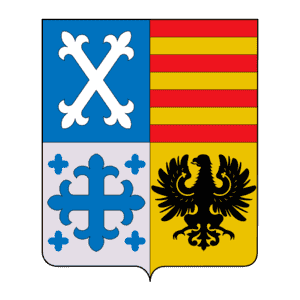 Quick Review
Enrollment

17,500

Type

Non-profit

Funding

Private

Highest Degree

Doctorate

Website

Languages

Spanish

Acceptance rate

71%*
* Diego Portales University is among the institutions that don't provide data on acceptance rates. This might happen because a university has programs where an applicant only needs to meet admission requirements to enroll and doesn't necessarily competes with others.
We estimate the above acceptance rate based on admission statistics of closely-ranked nearby universities with similar research profiles that do publish such data.
Acceptance rate & Admissions
| | |
| --- | --- |
| Admissions Requirements | Secondary school certificate; National university admission test and interviews |
| Academic Calendar | March to December |
| Enrollment | 17,500 |
| Full time employee | 1,750 |
| Student:staff ratio | 10:1 |
Programs and Degrees
Programs

Associate's degree

Bachelor's

Master's

Doctoral

Design

|

Arts

|

Humanities
+
+
+
–
Business

|

Politics

|

Social Sciences
+
+
+
–
Languages

|

Culture

|

Linguistics
–
+
–
+
Nursing

|

Health

|

Pharmacy

|

Medicine
+
+
–
–
Engineering

|

IT
+
+
+
–
Maths

|

Natural Sciences
–
+
–
–
| | |
| --- | --- |
| Licenciatura | Accountancy, Advertising and Publicity, Architecture, Business Administration, Business Computing, Civil Engineering, Commercial Law, Communication Studies, Computer Engineering, Computer Science, Construction Engineering, Dentistry, Design, E- Business/Commerce, Economics, Education, Engineering, English, Finance, Fine Arts, Graphic Design, Health Sciences, History, Human Resources, Industrial Design, Industrial Engineering, Information Technology, Journalism, Justice Administration, Law, Literature, Marketing, Medical Technology, Medicine, Nursing, Ophthalmology, Optometry, Philosophy, Physical Therapy, Political Sciences, Preschool Education, Primary Education, Psychology, Radiology, Social Sciences, Sociology, Spanish, Special Education, Statistics, Telecommunications Engineering, Visual Arts |
| Post-título/Diploma | Anaesthesiology, Education, Law, Medicine, Nursing, Psychiatry and Mental Health, Psychology, Surgery |
| Magister | Administration, Civil Law, Clinical Psychology, Communication Studies, Criminal Law, Economics, Educational Administration, Educational Testing and Evaluation, Engineering, Finance, Fiscal Law, Government, History, Human Resources, Human Rights, International Law, Landscape Architecture, Latin American Studies, Law, Marketing, Neurosciences, Philosophy, Political Sciences, Psychology, Publishing and Book Trade, Social Psychology, Social Sciences |
| Doctorado | Education, Higher Education, Law, Philosophy, Political Sciences, Psychology |
Diego Portales University alumni
Axel Kaiser

Born in

Chile

Years

1981-.. (age 41)

Enrolled in Diego Portales University

In 2007 graduated with Bachelor of Laws

Occupations

lawyer

writer

columnist

university teacher

political activist

Biography

Axel Phillip Kaiser Barents-Von Hohenhagen is a Chilean writer, lawyer and political scientist.

Pilar Sordo

Born in

Chile

Years

1965-.. (age 57)

Occupations

psychologist

writer

conferencier

Biography

María del Pilar Sordo Martínez is a Chilean psychologist, columnist, lecturer, and writer.

Julián Elfenbein

Occupations

journalist

television presenter

Biography

Julián Eduardo Elfenbein Kaufmann is a Chilean journalist, radio broadcaster and television presenter.

Eva Gómez

Born in

Spain

Years

1971-.. (age 51)

Occupations

presenter

journalist

Biography

Eva María Gómez Sánchez is a Spanish-born Chilean journalist and TV hostess.
General info
Alternative names
UDP
Universidad Diego Portales
Founded
1982
Accreditation
National Accreditation Commission (CNA)
Motto
Tradition, Innovation, Pluralism
Colors
blue, yellow, red, black
Location and Contacts
Address
Manuel Rodríguez Nº 415
Santiago, Region Metropolitana de Santiago
Chile
City population
6,258,000
Phone
+56 (2) 676 2000
Fax
+56 (2) 676 2112