International University of Andalusia Rankings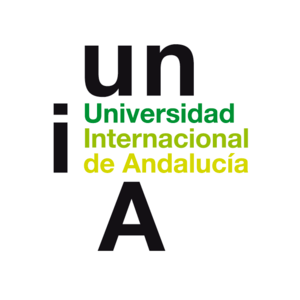 Quick Review
Type

Non-profit

Funding

Public-private
partnership

Website

Languages

Spanish

Acceptance rate

82%*
* The International University of Andalusia is among the institutions that don't provide data on acceptance rates. This might happen because a university has programs where an applicant only needs to meet admission requirements to enroll and doesn't necessarily competes with others.
We estimate the above acceptance rate based on admission statistics of closely-ranked nearby universities with similar research profiles that do publish such data.
Tuition
| | Undergraduate | Graduate |
| --- | --- | --- |
| Local students | $1,750 | $1,750 |
| International students | $1,750 | $1,750 |
Programs and Degrees
| | |
| --- | --- |
| Máster Propio | Health Sciences, Neurology, Nursing, Paediatrics, Sports |
| Máster Universitario | Agriculture, Biotechnology, Chemical Engineering, Communication Arts, Communication Studies, Ecology, Economics, Energy Engineering, Environmental Engineering, Environmental Management, Finance, Gender Studies, Geology, Health Sciences, History, Human Resources, Human Rights, International Relations and Diplomacy, Law, Management, Religion, Social Sciences |
| Doctor | Economics, Law |
Notable alumni
Ricardo Patiño

Born in

Ecuador

Years

1955-.. (age 68)

Enrolled in the International University of Andalusia

Graduated with master's degree in economic development

Occupations

economist

diplomat

politician

Biography

Ricardo Armando Patiño Aroca is an Ecuadorian politician who has served as Minister of Foreign Affairs of Ecuador from 2010 until 2016, under the government of President Rafael Correa. Previously he was Minister of Finance and Minister of the Coast. He is one of the ideologists of The Citizens' Revolution who with Correa wanted to gradually introduce a democratic socialist government in Ecuador. On 4 March 2016, he was name as Defense Minister by President Correa.
General info
Alternative names
UNIA
Universidad Internacional de Andalucía
Founded
1994
Accreditation
Ministry of Universities
Motto
Expanding Knowledge
Affiliations and memberships
Open Education Consortium (OEC)
Location and Contacts
Address
Monasterio Sta. María de Las Cuevas, Calle Américo Vespucio, 2 - Isla de La Cartuja
Sevilla, Andalucia, 41092
Spain
City population
684,000
Phone
+34 954462299
Fax
+34 954462288