Kaohsiung Medical University: Statistics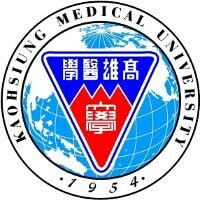 Quick Review
Enrollment

7,001

Funding

Private

Highest Degree

Doctorate

Website

Languages

Chinese;English

Acceptance rate

36%*
* Kaohsiung Medical University is among the institutions that don't provide data on acceptance rates. This might happen because a university has programs where an applicant only needs to meet admission requirements to enroll and doesn't necessarily competes with others.
We estimate the above acceptance rate based on admission statistics of closely-ranked nearby universities with similar research profiles that do publish such data.
Acceptance rate & Admissions
| | |
| --- | --- |
| Admissions Requirements | Graduation from high school or equivalent, and entrance examination |
| Academic Calendar | September to June (September - January; February-June) |
| Enrollment | 7,001 |
| Full time employee | 537 |
| Student:staff ratio | 13:1 |
Programs and Degrees
Programs

Associate's degree

Bachelor's

Master's

Doctoral

Design

|

Arts

|

Humanities
–
+
–
–
Business

|

Politics

|

Social Sciences
–
+
+
–
Languages

|

Culture

|

Linguistics
–
–
–
–
Nursing

|

Health

|

Pharmacy

|

Medicine
–
+
+
+
Engineering

|

IT
–
–
–
–
Maths

|

Natural Sciences
–
+
+
+
| | |
| --- | --- |
| Bachelor's Degree | Biotechnology, Computer Science, Cosmetology, Dentistry, Health Administration, Laboratory Techniques, Medical Technology, Medicine, Pharmacy, Psychology, Public Health, Respiratory Therapy, Social Work, Sports Medicine |
| Master's Degree | Applied Chemistry, Cosmetology, Dentistry, Genetics, Health Sciences, Medicine, Nursing, Pharmacology, Pharmacy, Sports Medicine, Tropical Medicine |
| Doctorate | Applied Chemistry, Dentistry, Health Sciences, Medicine, Pharmacology, Tropical Medicine |
Notable alumni
Hsu Shu-ching

Born in

Taiwan

Years

1991-.. (age 31)

Biography

Hsu Shu-ching is a Taiwanese weightlifter.

Huang Chao-shun

Born in

Taiwan

Years

1953-.. (age 69)

Biography

Huang Chao-shun is a member of the Kuomintang (KMT) who is in the Legislative Yuan in Taiwan.

Samuel Tai

Born in

China

Years

1966-.. (age 56)

Occupations

songwriter

singer

Biography

Samuel Tai is a Hong Kong-born Taiwanese singer-songwriter. Tai debuted in 1988 and then released his first solo album Good Boys (理想男孩) in 1990. In 1993, he wrote the song "999 Roses" (九佰九拾九朶玫瑰), which turned out to be a huge success and big hit. His most popular songs include "999 Roses", "Thousand Origami Cranes" (千紙鶴), "1001 Nights" (一千零一夜) and "Let You Hear My Heart Beating" (心要讓你聽見) etc. He subsequently released 30 albums. His latest album, In the Beginning was released on 31 August 2012.

Chang Po-ya

Biography

Chang Po-ya is a Taiwanese politician who is the founder of the Non-Partisan Solidarity Union, a political party in Taiwan.

Liao Kuo-tung

Born in

Taiwan

Years

1955-.. (age 67)

Occupations

physician

politician

Biography

Liao Kuo-tung is a Taiwanese Amis politician. Also known by the Amis name Sufin Siluko, he has represented the Lowland Aborigine Constituency in the Legislative Yuan since 2002.

Chang Wen-ying

Born in

Taiwan

Years

1950-.. (age 72)

Occupations

politician

dentist

Biography

Chang Wen-ying is a Taiwanese politician.

Chen Yung-hsing

Biography

Chen Yung-hsing is a Taiwanese psychiatrist and politician.

Chuang Yin-ching

Enrolled in Kaohsiung Medical University

1973-1980 graduated with Doctor of Medicine in medicine

Occupations

epidemiologist

Biography

Kenneth Chuang Yin-ching is a Taiwanese epidemiologist. As of January 2020, he leads the Taiwan Centers for Disease Control (TCDC) Communicable Disease Control Medical Network.

Ho Chi-kung

Biography

Ho Chi-kung is currently the Deputy Minister of Health and Welfare of the Republic of China since 20 May 2016.
General info
Alternative names
KMU
高雄醫學大學
Founded
1953
Accreditation
Higher Education Evaluation and Accreditation Council of Taiwan (HEEACT)
Academic structure
College of Medicine
College of Dentistry
College of Pharmacy
College of Nursing
College of Health Science
College of Life Sciences
Affiliations and memberships
Joint Private Medical Universities Admissions System (JPMAS)
Location and Contacts
Address
No. 100, Shih-Chuan 1st Road
Kaohsiung City, Kaohsiung, 80780
Taiwan
City population
2,734,000
Phone
+886 (7) 312 1101
Fax
+886 (7) 321 2062