Marygrove College Rankings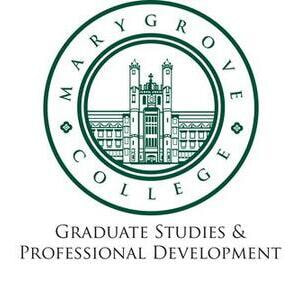 Quick Review
Religion

Roman Catholic

Acceptance rate

45%

Control

Private
not-for-profit

Highest Degree

Master's degree

Website
Costs per year: Tuition, Housing, Fees
Tuition and fees
| | Graduates |
| --- | --- |
| Tuition in-district | $11,574 |
| Tuition in-state | $11,574 |
| Tuition out-of-state | $11,574 |
| Fee in-district | $350 |
| Fee in-state | $350 |
| Fee out-of-state | $350 |
Marygrove College Majors
| Major | Master's |
| --- | --- |
| Reading Teacher Education | 47 |
| Curriculum and Instruction | 29 |
| Educational Leadership and Administration, General | 22 |
| Educational & Instructional Technology | 17 |
| Social Sciences, Other | 12 |
| Mathematics Teacher Education | 11 |
| Education, Other | 9 |
| Human Resources Management & Personnel Administration, General | 6 |
| Special Education and Teaching, General | 4 |
| Education & Teaching of Individuals with Emotional Disturbances | 3 |
| Education, General | 3 |
| Grand Total | 163 |
Publications & Citations
Publication
/

Citation count by topic
Annual publication & citation counts
| Year | Publications | Citations |
| --- | --- | --- |
| 1991 | 2 | 3 |
| 1992 | 0 | 2 |
| 1993 | 1 | 1 |
| 1994 | 1 | 3 |
| 1995 | 0 | 4 |
| 1996 | 3 | 1 |
| 1997 | 1 | 7 |
| 1998 | 2 | 3 |
| 1999 | 2 | 10 |
| 2000 | 2 | 19 |
| 2001 | 1 | 11 |
| 2002 | 4 | 14 |
| 2003 | 4 | 18 |
| 2004 | 5 | 27 |
| 2005 | 0 | 63 |
| 2006 | 1 | 42 |
| 2007 | 1 | 45 |
| 2008 | 1 | 62 |
| 2009 | 1 | 101 |
| 2010 | 1 | 120 |
| 2011 | 4 | 114 |
| 2012 | 3 | 102 |
| 2013 | 0 | 160 |
| 2014 | 1 | 167 |
| 2015 | 4 | 144 |
| 2016 | 3 | 141 |
| 2017 | 2 | 122 |
| 2018 | 4 | 106 |
| 2019 | 1 | 86 |
| 2020 | 1 | 127 |
Notable alumni
Kerry Bentivolio

Born in

United States

Years

1951-.. (age 71)

Enrolled in Marygrove College

Graduated with Master of Arts

Occupations

politician

teacher

actor

car designer

contractor

Biography

Kerry Bentivolio is an American politician and teacher of 15 years, who is the former United States Representative for Michigan's 11th congressional district, in office from 2013 to 2015. Bentivolio, a Republican, defeated Democratic nominee Syed Taj, a physician, in the November 6, 2012 election. Bentivolio was defeated for the Republican nomination in his bid for a second term by attorney David Trott. He launched a write-in campaign for the November 2014 general election but lost again to Trott. After Trott announced he was not seeking reelection in 2018, Bentivolio again sought election in the eleventh district, but finished last in the primary. In October 2019, Bentivolio announced that he would again run for his former congressional seat against Democrat Haley Stevens.

Tyree Guyton

Born in

United States

Years

1955-.. (age 67)

Biography

Tyree Guyton is an artist from Detroit, Michigan. He is married to Jenenne Whitfield and continues to live in Detroit. Before becoming an artist, Guyton worked as a firefighter and an autoworker and served in the U.S. Army. He studied art at Marygrove College, Wayne State University, and the Center for Creative Studies—now College for Creative Studies. Guyton counts his grandfather, Sam Mackey, and Detroit artist Charles McGee as his greatest influences.
General info
| | |
| --- | --- |
| Founded | 1910 |
| Colors | gold, green |
| Academic Calendar | September to May (September - December; January-May). Also Summer Session (May-August) |
| Total FTE staff | 52 |
| Carnegie Classification | Master's Colleges & Universities: Larger Programs |
| Status | Inactive |
Location and Contacts
Address
8425 W. McNichols Rd.
Detroit, Michigan, 48221-2599
United States
City population
639,000
Phone
3139271200
Fax
+1 (313) 927 1345