Occidente University Rankings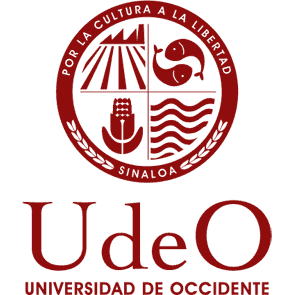 Quick Review
Type

Non-profit

Funding

Public-private
partnership

Website

Languages

Spanish

Acceptance rate

72%*
* Occidente University is among the institutions that don't provide data on acceptance rates. This might happen because a university has programs where an applicant only needs to meet admission requirements to enroll and doesn't necessarily competes with others.
We estimate the above acceptance rate based on admission statistics of closely-ranked nearby universities with similar research profiles that do publish such data.
Acceptance rate & Admissions
| | |
| --- | --- |
| Admissions Requirements | Secondary school certificate (bachillerato) and entrance examination |
| Academic Calendar | August to July (August - November; January-April; May-July) |
Programs and Degrees
| | |
| --- | --- |
| Licenciatura | Accountancy, Anthropology, Aquaculture, Biology, Business Administration, Civil Engineering, Communication Studies, Economics, Engineering, Environmental Engineering, Finance, Fishery, Government, Industrial Engineering, Law, Psychology, Public Administration, Social Sciences, Sociology, Technology |
| Maestría | Administration, Education, Psychology |
| Doctorado | Administration, Business and Commerce, Sustainable Development, Tourism |
Notable alumni
Javier Corral Jurado

Born in

United States

Years

1966-.. (age 57)

Enrolled in Occidente University

Graduated with licentiate in law

Occupations

politician

journalist

Biography

Javier Corral Jurado is a Mexican politician affiliated with the National Action Party (PAN), who served as Governor of Chihuahua from 2016 to 2021. He has served in politics since the early 1980s, including six terms between the Chamber of Deputies and Senate. Corral also specializes in communications and has a long career as a columnist and founder of various publications; he also was instrumental in the successful constitutional challenge that struck down the Televisa Law.
General info
Alternative names
UDO
Universidad de Occidente
Founded
1978
Accreditation
Secretaría de Educación Pública, Mexico
Motto
Por la Cultura a la Libertad
For the Culture of Liberty
Affiliations and memberships
Asociación Nacional de Universidades e Instituciones de Educación Superior (ANUIES)
Consorcio de Universidades Mexicanas (CUMEX)
Location and Contacts
Address
Km. 1.5 Carretera a Culiacancito
Culiacán, Sinaloa, 80054
Mexico
City population
808,000
Phone
+52 (667) 754 0444
Fax
+52 (667) 754 4034