Wuhan University of Technology: Statistics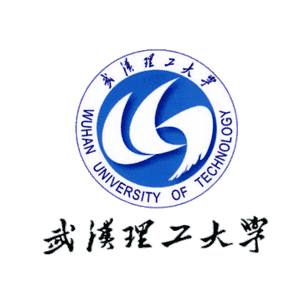 Quick Review
Acceptance rate

1%

Enrollment

540,000

Type

Non-profit

Funding

Public-private
partnership

Highest Degree

Bachelor

Website

Languages

Chinese
Acceptance rate & Admissions
| | |
| --- | --- |
| Acceptance Rate | 1% |
| Admissions Requirements | Graduation from senior middle school and National College Entrance Examination (Gaokao) |
| Academic Calendar | September to July (September - January; February-July) |
| Enrollment | 540,000 |
| Full time employee | 3,255 |
| Student:staff ratio | 166:1 |
Tuition
The Wuhan University of Technology has financial aid programs.
Programs and Degrees
Programs

Associate's degree

Bachelor's

Master's

Doctoral

Design

|

Arts

|

Humanities
–
+
–
–
Business

|

Politics

|

Social Sciences
–
+
–
–
Languages

|

Culture

|

Linguistics
+
–
–
–
Nursing

|

Health

|

Pharmacy

|

Medicine
–
–
–
–
Engineering

|

IT
–
+
–
–
Maths

|

Natural Sciences
–
+
–
–
| | |
| --- | --- |
| Bachelor - Xueshi Xuewei | Architecture, Arts and Humanities, Design, Economics, Engineering, Information Sciences, Law, Management, Natural Sciences, Social Sciences |
| Master - Shuoshi Xuewei | Accountancy, Administration, Architecture, Art Criticism, Art History, Automation and Control Engineering, Automotive Engineering, Biomedical Engineering, Bridge Engineering, Business Administration, Chemical Engineering, Chemistry, Civil Engineering, Communication Arts, Design, E- Business/Commerce, Economics, Education, Educational Administration, Electrical Engineering, Engineering Management, English, Environmental Engineering, Ethics, Finance, Fine Arts, Geography, Geological Engineering, Hydraulic Engineering, Industrial Design, Industrial Engineering, Information Technology, International Business, Journalism, Law, Literature, Management, Marine Engineering, Materials Engineering, Mathematics, Measurement and Precision Engineering, Mechanical Engineering, Mechanics, Mining Engineering, Pharmacy, Philosophical Schools, Physical Education, Physics, Political Sciences, Power Engineering, Public Administration, Railway Engineering, Road Engineering, Rural Planning, Safety Engineering, Social Work, Statistics, Systems Analysis, Telecommunications Engineering, Thermal Physics, Town Planning, Translation and Interpretation, Transport Engineering, Transport Management |
| PhD - Boshi | Art Criticism, Automotive Engineering, Civil Engineering, Computer Science, Design, Economics, Engineering Management, Environmental Engineering, Information Technology, Marine Engineering, Materials Engineering, Mechanical Engineering, Mechanics, Mining Engineering, Safety Engineering, Telecommunications Engineering, Transport Engineering |
Notable alumni
Chen Quanguo

Born in

China

Years

1955-.. (age 67)

Biography

Chen Quanguo is a Chinese politician and a current member of the 19th Politburo of the Chinese Communist Party. He previously was the Chinese Communist Party Committee Secretary of Tibet Autonomous Region from 2011 to 2016 and of the Xinjiang Uyghur Autonomous Region from 2016 to 2021, making him the only person to serve as the Party Secretary for both autonomous regions. Chen was also Political Commissar of the Xinjiang Production and Construction Corps concurrently with his position as Xinjiang Party Secretary.
General info
Alternative names
WHUT
武汉理工大学
Founded
1946
Accreditation
Ministry of Education
Location and Contacts
Address
1040 Heping Avenue, Wuchang
Wuhan, Hubei, 430070
China
City population
12,327,000
Phone
+86 (27) 8765 1507
Fax
+86 (27) 8788 0253