Shanghai University: Statistics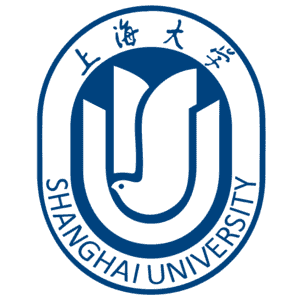 Quick Review
Enrollment

36,000

Type

Non-profit

Funding

Public-private
partnership

Highest Degree

Bachelor

Website

Languages

Chinese;English

Acceptance rate

34%*
* Shanghai University is among the institutions that don't provide data on acceptance rates. This might happen because a university has programs where an applicant only needs to meet admission requirements to enroll and doesn't necessarily competes with others.
We estimate the above acceptance rate based on admission statistics of closely-ranked nearby universities with similar research profiles that do publish such data.
Acceptance rate & Admissions
| | |
| --- | --- |
| Admissions Requirements | National College Entrance Examination (Gaokao) |
| Academic Calendar | September to July |
| Enrollment | 36,000 |
| Full time employee | 3,077 |
| Student:staff ratio | 12:1 |
Tuition
| | |
| --- | --- |
| International studetns | 21,000-89,000 per annum (CNY) |
Shanghai University has financial aid programs and on-campus housing.
Programs and Degrees
Programs

Associate's degree

Bachelor's

Master's

Doctoral

Design

|

Arts

|

Humanities
–
+
–
–
Business

|

Politics

|

Social Sciences
–
+
–
–
Languages

|

Culture

|

Linguistics
–
–
–
–
Nursing

|

Health

|

Pharmacy

|

Medicine
–
–
–
–
Engineering

|

IT
–
+
–
–
Maths

|

Natural Sciences
–
+
–
–
| | |
| --- | --- |
| Bachelor - Xueshi Xuewei | Architecture and Planning, Arts and Humanities, Business Administration, Economics, Education, Engineering, Fine Arts, Information Sciences, Law, Management, Mathematics and Computer Science, Natural Sciences, Performing Arts, Social Sciences |
| Master - Shuoshi Xuewei | Accountancy, Applied Linguistics, Architecture, Archiving, Automation and Control Engineering, Biology, Biomedical Engineering, Business Administration, Chemical Engineering, Chemistry, Chinese, Commercial Law, Demography and Population, Design, Economics, Electrical Engineering, Electronic Engineering, English, English Studies, Environmental Engineering, Environmental Studies, Film, Finance, Food Science, Foreigners Education, Information Sciences, International Business, Japanese, Law, Library Science, Linguistics, Materials Engineering, Mathematics, Measurement and Precision Engineering, Mechanical Engineering, Metallurgical Engineering, Microwaves, Music, Nuclear Engineering, Philosophical Schools, Philosophy, Physics, Radio and Television Broadcasting, Regional Studies, Social Work, Sociology, Software Engineering, Telecommunications Engineering, Theatre, Transport Management |
| PhD - Boshi | Acting, Anthropology, Applied Chemistry, Applied Mathematics, Automation and Control Engineering, Biochemistry, Chemistry, Chinese, Communication Arts, Comparative Literature, Computer Graphics, Computer Science, Cultural Studies, Demography and Population, Design, Development Studies, Education, Electrical Engineering, Engineering Management, Environmental Engineering, Environmental Studies, Film, Finance, Fine Arts, Folklore, History, Industrial and Production Economics, International Business, Journalism, Literature, Management, Materials Engineering, Metallurgical Engineering, Operations Research, Optics, Philology, Physics, Radiophysics, Social Policy, Social Work, Sociology, Statistics, Structural Architecture, Technology |
Notable alumni
Yang Shangkun

Born in

China

Years

1907-1998 (aged 91)

Occupations

politician

revolutionary

Biography

Yang Shangkun was a Chinese Communist military and political leader, President of the People's Republic of China (de jure head of state) from 1988 to 1993, and one of the Eight Elders that dominated the Party after the death of Mao Zedong.

Chen Yi

Born in

China

Years

1901-1972 (aged 71)

Occupations

politician

diplomat

Biography

Chen Yi was a Chinese communist military commander and politician. He served as Mayor of Shanghai from 1949 to 1958 and as Foreign Minister of China from 1958 to 1972.

François Jullien

Born in

France

Years

1951-.. (age 71)

Occupations

philosopher

university teacher

hellenist

sinologist

Biography

François Jullien is a French philosopher, Hellenist, and sinologist.

Marie-Josée Ta Lou

Born in

Ivory Coast

Years

1988-.. (age 34)

Biography

Gonezie Marie Josée Dominique Ta Lou is an Ivorian athlete who specialises in sprinting events. She finished fourth in the 100 metres and 200 metres finals at the 2016 Olympic Games, missing out on a medal in the 100m by seven-thousandths of a second (0.007). She then won silver medals in the 100 metres and 200 metres at the 2017 World Championships, the latter in the national record time of 22.08 secs. Her 100 metres best is 10.78 secs (2021), thus making her the joint African record holder, tied with Murielle Ahouré.

Rao Shushi

Born in

China

Years

1903-1975 (aged 72)

Biography

Rao Shushi like his confederate Gao Gang, was a senior leader of the Chinese Communist Party (CCP), who once enjoyed great power and fame that then quickly evaporated, leaving behind many mysteries about his rise and fall.

Hyun Jin-geon

Born in

South Korea

Years

1900-1943 (aged 43)

Biography

Hyun Jin-geon was a Korean author.

Feng Baiju

Born in

China

Years

1903-1973 (aged 70)

Biography

Feng Baiju,,(1903–1973) was the chief leader of the Hainan Independent Column (Qiongya zongdui) of Chinese Communist fighters on Hainan Island. Feng led the column in resistance to both the Nationalist Kuomintang, and the Japanese. The Japanese occupation of Hainan lasted from 1939 through 1945. The Communist takeover of Hainan did not occur until the spring of 1950 when mainland Communist forces joined with Feng's local column of fighters. Feng maintained control of political leadership on Hainan for a short time after the Communist takeover, but soon he was removed in favor of leaders who were more palatable to mainland PRC leaders. He suffered greatly during the "anti-localism" campaigns of the 1950s, and again in struggle sessions during the Cultural Revolution, and died in 1973. Today he is celebrated as one of Hainan's local heroes.

Liu Dalin

Occupations

sociologist

university teacher

historian

Biography

Liu Dalin, also sometimes Dalin Liu or Ta-lin Liu, is a retired professor of sociology at Shanghai University who pioneered the field of sexology in China.

Wilfried Koffi Hua

Born in

Ivory Coast

Years

1987-.. (age 35)

Occupations

athletics competitor

Biography

Hua Wilfried Serge Koffi is an Ivorian athlete specializing in sprinting events. He won the bronze medal at the 2013 and the gold at the 2015 Summer Universiade in addition to multiple medals on the continental level.
General info
Alternative names
SHU
上海大学
Founded
1994
Accreditation
Ministry of Education
Motto
The movement of heaven is full of power. Thus the superior man makes himself strong and untiring. Be concerned about the affairs of state before others and enjoy comfort after others
Colors
light blue
Location and Contacts
Address
99 Shangda Road, Baoshan
Shanghai, Shanghai, 200072
China
City population
24,871,000
Phone
+86 (21) 5633 1830
Fax
+86 (21) 5633 3053