Lanzhou University: Statistics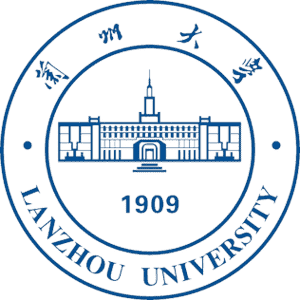 Quick Review
Enrollment

32,500

Type

Non-profit

Funding

Public-private
partnership

Highest Degree

Doctorate

Website

Languages

Chinese

Acceptance rate

38%*
* Lanzhou University is among the institutions that don't provide data on acceptance rates. This might happen because a university has programs where an applicant only needs to meet admission requirements to enroll and doesn't necessarily competes with others.
We estimate the above acceptance rate based on admission statistics of closely-ranked nearby universities with similar research profiles that do publish such data.
Acceptance rate & Admissions
| | |
| --- | --- |
| Admissions Requirements | Graduation from High School and National College Entrance Examination |
| Academic Calendar | Semesters |
| Enrollment | 32,500 |
| Full time employee | 5,000 |
| Student:staff ratio | 7:1 |
Tuition
| | |
| --- | --- |
| International studetns | 22.800-49.500/year (CNY) |
Lanzhou University has financial aid programs.
Programs and Degrees
Programs

Associate's degree

Bachelor's

Master's

Doctoral

Design

|

Arts

|

Humanities
–
+
+
+
Business

|

Politics

|

Social Sciences
–
+
+
+
Languages

|

Culture

|

Linguistics
–
+
+
+
Nursing

|

Health

|

Pharmacy

|

Medicine
–
+
+
+
Engineering

|

IT
–
+
+
+
Maths

|

Natural Sciences
–
+
+
+
Notable alumni
Xu Zhiyong

Photo

Born in

China

Years

1973-.. (age 48)

Enrolled in Lanzhou University

In 1994 graduated with Bachelor of Laws

Occupations

lecturer

human rights activist

lawyer

university teacher

Biography

Xu Zhiyong is a Chinese civil rights activist and formerly a lecturer at the Beijing University of Post and Telecommunications. He was one of the founders of the NGO Open Constitution Initiative and an active rights lawyer in China who helped those underprivileged. He is the main founder and icon of the New Citizens' Movement in China. In January 2014 he was sentenced to four years in prison for "gathering crowds to disrupt public order". He was detained again on February 15, 2020, in the southern city of Guangzhou after two months in hiding, for his participation in a meeting of rights activists and lawyers in Xiamen in December 2019.

Qin Hui

Photo

Born in

China

Years

1953-.. (age 68)

Occupations

historian

philosopher

Biography

Qin Hui is a Chinese historian and public intellectual. He previously held the position of Professor of History, Institute of Humanities and Social Sciences, Tsinghua University, Beijing. He is now an Adjunct Professor in the Department of Government and Public Administration, the Chinese University of Hong Kong.

Shui Junyi

Photo

Born in

China

Years

1963-.. (age 58)

Biography

Shui Junyi, is a Chinese Han journalist.

Lu Hao

Photo

Born in

China

Years

1947-.. (age 74)

Biography

Lu Hao is a Chinese politician. He served as the Communist Party Secretary of Gansu province from 2007 to 2011.

Cang Hui

Photo

Born in

China

Years

1977-.. (age 44)

Biography

Cang Hui is a mathematical ecologist at Stellenbosch University. His research interests are proposing models and theories for explaining emerging patterns of biodiversity, networks and adaptive traits in ecology and evolution.

Wei Lijie

Photo

Occupations

paleontologist

Biography

Wei Lijie is a Chinese Antarctic researcher, best known for her work on the paleontology and stratigraphy of Tibet and the Antarctic.
General info
Alternative names
LZU
兰州大学
Founded
1909
Accreditation
Ministry of Education
Motto
Constantly Improving, Blazing Our Own Path
Colors
blue
Location and Contacts
Address
222 Tianshui S Road, Chengguan
Lanzhou, Gansu, 730000
China
City population
3,616,000
Phone
+86 (931) 861 2854
Fax
+86 (931) 861 7355