Co-operative University of Colombia Rankings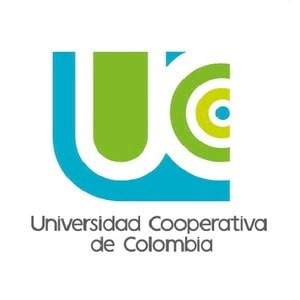 Quick Review
Type

Non-profit

Funding

Private

Highest Degree

Bachelor

Website

ucc.edu.co

Languages

Spanish

Acceptance rate

81%*
* The Co-operative University of Colombia is among the institutions that don't provide data on acceptance rates. This might happen because the university has programs where applicants only need to meet admission requirements to enroll and don't necessarily compete with others.
We estimate the above acceptance rate based on admission statistics of closely ranked nearby universities with similar research profiles that do publish such data.
Acceptance rate & Admissions
| | |
| --- | --- |
| Admissions Requirements | Secondary school certificate (bachillerato) and entrance examination |
Tuition
The tuition table for Co-operative University of Colombia gives an overview of costs but prices are approximate and subject to change and don't include accommodation, textbooks, or living expenses. The costs of programs might differ significantly for local and international students. The only source of truth for current numbers is the university's official website.
| Program | Duration (years) | Tuition per semester (COP) |
| --- | --- | --- |
| Business Administration | 4 | 8,500,000 |
| Industrial Engineering | 5 | 9,500,000 |
| Law | 5 | 10,000,000 |
| Psychology | 5 | 8,000,000 |
| Medicine | 6 | 15,000,000 |
Programs and Degrees
| | |
| --- | --- |
| Tecnólogo | Computer Engineering, Electronics and Automation, Surveying and Mapping |
| Profesional Universitario | Accountancy, Animal Husbandry, Business Administration, Civil Engineering, Communication Arts, Computer Engineering, Dentistry, Economics, Electronic Engineering, Engineering Management, Graphic Design, Industrial Engineering, International Business, Law, Marketing, Mass Communication, Mathematics Education, Mechanical Engineering, Medicine, Nursing, Parks and Recreation, Physical Education, Psychology, Software Engineering, Sports, Telecommunications Engineering, Veterinary Science |
| Especialización | Accountancy, Criminal Law, Crop Production, Dentistry, Epidemiology, Health Administration, Higher Education Teacher Training, Human Resources, Law, Management, Marketing, Medicine, Occupational Health, Orthodontics, Periodontics, Psychiatry and Mental Health, Public Administration, Public Law, Road Engineering, Social and Community Services, Social Psychology, Social Work, Taxation, Telecommunications Engineering |
| Maestría | Animal Husbandry, Child Care and Development, Education, Educational Psychology, Educational Technology, Energy Engineering, Finance, Government, Health Sciences, Human Rights, Information Technology, Labour Law, Management, Private Law, Psychology, Special Education, Telecommunications Engineering |
Notable alumni
Lucía Sosa

Born in

Ecuador

Years

1957-.. (age 66)

Enrolled in the Co-operative University of Colombia

Studied business engineering

Occupations

teacher

politician

sales engineer

Biography

Lucía de Lourdes Sosa Robinzon is an Ecuadorian teacher, engineer, and politician, who was prefect of Esmeraldas Province from 2005 to 2013 and 2014 to 2018, and is currently mayor of the city of the same name.
Co-operative University of Colombia faculties and divisions
| | |
| --- | --- |
| Faculty : Economics and Administrative Sciences | Administrative Law, Business Administration, Criminal Law, Environmental Engineering, Finance, Health Administration, Industrial Engineering, International Business, Management, Marketing, Mechanical Engineering, Occupational Health, Social Psychology, Taxation |
| Faculty : Education | Computer Education, Education, Educational Technology, Foreign Languages Education, Higher Education Teacher Training, Mathematics Education, Native Language Education, Parks and Recreation, Physical Education, Sports, Technology Education, Water Science |
| Faculty : Engineering | Civil Engineering, Computer Engineering, Computer Networks, Computer Science, Construction Engineering, Educational Technology, Electronic Engineering, Finance, Health Administration, Human Resources, Industrial Engineering, Information Technology, Peace and Disarmament, Pedagogy, Social Psychology, Software Engineering, Telecommunications Engineering, Transport Management |
| Faculty : Human and Social Sciences | Child Care and Development, Criminal Law, Educational Psychology, Environmental Studies, Law, Mass Communication, Occupational Health, Private Law, Psychology, Public Administration, Religious Education, Safety Engineering, Social and Community Services, Software Engineering |
| Faculty : Law | Law |
| Faculty : Odontology | Dentistry |
| Faculty : Public Accountancy | Accountancy |
General information
Alternative names
UCC
Universidad Cooperativa de Colombia
Founded
1958
Accreditation
Ministerio de Educación Nacional
Motto
Una Universidad, todo un país
A University, an entire country
Location and contacts
Address
Avenida Caracas 44-21, Bloque 13
Bogotá
Colombia
City population
7,744,000