Kosin University: Statistics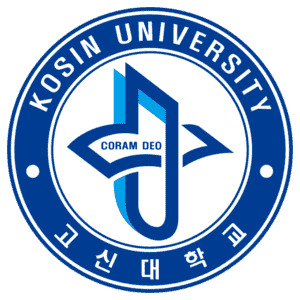 Quick Review
Acceptance rate

76%

Funding

Private

Highest Degree

Bachelor

Website

Languages

Korean;English
Acceptance rate & Admissions
| | |
| --- | --- |
| Acceptance Rate | 76% |
| Admissions Requirements | Graduation from high school and entrance examination |
| Academic Calendar | March to December (March - July; September-December) |
Tuition
| | |
| --- | --- |
| Local studetns | Undergraduate, 5,704,000-9,782,000 per annum; Graduate, 2,781,000-5,127,000 per annum (KRW) |
Kosin University has financial aid programs and on-campus housing.
Programs and Degrees
Programs

Associate's degree

Bachelor's

Master's

Doctoral

Design

|

Arts

|

Humanities
–
+
–
–
Business

|

Politics

|

Social Sciences
–
+
–
–
Languages

|

Culture

|

Linguistics
–
–
–
–
Nursing

|

Health

|

Pharmacy

|

Medicine
–
+
–
–
Engineering

|

IT
–
–
–
–
Maths

|

Natural Sciences
–
+
–
–
| | |
| --- | --- |
| Master's Degree | Bible, Biology, Chemistry, Christian Religious Studies, Conducting, Education, Environmental Management, Health Administration, Health Sciences, History of Religion, Medicine, Missionary Studies, Music Theory and Composition, Musical Instruments, New Testament, Nursing, Public Health, Religious Education, Religious Music, Singing, Theology |
| Doctor's Degree | Anaesthesiology, Anatomy, Bible, Biochemistry, Cardiology, Christian Religious Studies, Community Health, Dermatology, Ethics, Gynaecology and Obstetrics, Health Administration, Health Sciences, History of Religion, Medicine, Microbiology, Missionary Studies, Neurology, New Testament, Nursing, Ophthalmology, Orthopaedics, Paediatrics, Pathology, Pharmacology, Philosophy, Physiology, Plastic Surgery, Psychiatry and Mental Health, Radiology, Rehabilitation and Therapy, Religion, Religious Education, Social and Preventive Medicine, Surgery, Theology, Urology |
Notable alumni
Seung Moo Ha

Born in

South Korea

Years

1964-.. (age 58)

Occupations

theologian

poet

Biography

Ha Seung-moo is a South Korean poet, pastor, educator and historical theologian.

Sang-Gyoo Lee

Biography

Sang-Gyoo Lee is a South Korean theologian and an honorary professor of the department of church history at Kosin University. He contributed to the discovery of historical documents of Korean church and is highly regarded as a Korean church historian. In 2012, he was selected as the theologian of the year at the 500th Anniversary of John Calvin's birth and received an academic award from the Korean Evangelical Theological Society on October 27, 2018. He served as president of the Korea Presbyterian Theological Society and president of the Reformed Theological Society. He is one of the editors of the International Theological Journal, Unio cum Christo. Since March 2019, he has been a chair professor at Baekseok University.
General info
| | |
| --- | --- |
| Alternative names | 고신대학교 |
| Founded | 1946 |
| Accreditation | Korean Council for University Education (KCUE) |
Location and Contacts
Address
149-1 Dongsam-dong, Yeongdo-gu
Busan, Busan, 606-701
South Korea
City population
3,453,000
Phone
+82 (51) 400 2200
Fax
+82 (51) 403 5349