Mehran University of Engineering and Technology: Statistics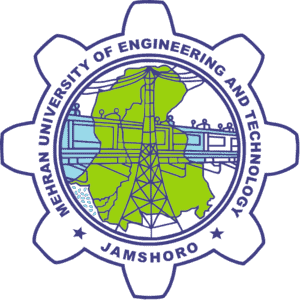 Quick Review
Religion

Islamic

Acceptance rate

15%

Enrollment

7,500

Type

Non-profit

Funding

Public-private
partnership

Highest Degree

Doctorate

Website

Languages

English
Acceptance rate & Admissions
| | |
| --- | --- |
| Acceptance Rate | 15% |
| Admissions Requirements | Yes, based on entrance examinations and students' past academic record and grades |
| Academic Calendar | October to August |
| Enrollment | 7,500 |
| Full time employee | 450 |
| Student:staff ratio | 17:1 |
Tuition
| | |
| --- | --- |
| Local studetns | 33000 admission fees, 1500 per semester. (PKR) |
The Mehran University of Engineering and Technology has financial aid programs and on-campus housing.
Programs and Degrees
Programs

Associate's degree

Bachelor's

Master's

Doctoral

Design

|

Arts

|

Humanities
–
–
–
–
Business

|

Politics

|

Social Sciences
–
–
+
+
Languages

|

Culture

|

Linguistics
–
–
+
+
Nursing

|

Health

|

Pharmacy

|

Medicine
–
–
–
–
Engineering

|

IT
–
+
+
+
Maths

|

Natural Sciences
–
+
+
+
| | |
| --- | --- |
| Bachelor's Degree | Architecture, Biomedical Engineering, Chemical Engineering, Civil Engineering, Computer Engineering, Electrical and Electronic Engineering, Environmental Engineering, Industrial Engineering, Mechanical Engineering, Metallurgical Engineering, Mining Engineering, Petroleum and Gas Engineering, Regional Planning, Software Engineering, Technology, Telecommunications Engineering, Textile Technology, Town Planning, Water Management, Water Science |
| Master's Degree/ M. Phil | Chemical Engineering, Earth Sciences, Electrical and Electronic Engineering, Environmental Engineering, Information Technology, Irrigation, Public Health, Software Engineering, Telecommunications Engineering, Transport Engineering, Water Management, Water Science |
Notable alumni
Ayaz Latif Palijo

Born in

Pakistan

Years

1968-.. (age 54)

Occupations

journalist

politician

social worker

human rights activist

lawyer

Biography

Ayaz Latif Palijo is a politician, lawyer, activist, writer and teacher. Palijo is the current president of Qomi Awami Tahreek (Peoples National Movement), central convener and founder of the Sindh Progressive Nationalist Alliance (SPNA), one of the founders and central Secretary General of Grand Democratic Alliance (GDA). Since 2007, he has represented the left, objecting to the division of the southeastern Pakistan province of Sindh.

Rudra Pandey

Born in

Nepal

Years

1963-.. (age 59)

Occupations

businessperson

Biography

Rudra Pandey is a Nepali entrepreneur, currently serving as Founder & Executive Chairman of Deerhold Ltd, an American company providing Software Development and Information Technology services globally. He is also the Chairman of Deerwalk Institute of Technology and the Chairman of Hamro Patro. In 2017, he received the prestigious FNCCI Gold Award (Trendsetters) in the sector of Information Technology.

Lal Chand

Biography

Lal Chand was a politician, businessman, wellness activist and a former Member of Pakistan's Provincial Sindh Assembly. He died out of unknown reason at his home in Dubai on 31 July 2020.
General info
Alternative names
MUET
مہران یونیورسٹی آف انجینئرنگ اینڈ ٹیکنالوجی
Founded
1963
Accreditation
Higher Education Commission, Pakistan
Motto
Nurturing the Engineering Graduates with Deep Perception and Wide Perspective
Nurturing the Engineering Graduates with enhanced Perception and Wide Perspective
Colors
baby blue, steel blue, white
Academic structure
Department of Architecture
Department of Biomedical Engineering
Department of Chemical Engineering
Department of City and Regional Planning
Department of Civil Engineering
Department of Computer Systems Engineering
Department of Electrical Engineering
Department of Electronic Engineering
Department of Industrial Engineering
Department of Mechanical Engineering
Department of Mechatronics Engineering
Department of Metallurgy and Materials Engineering
Department of Mining Engineering
Department of Petroleum and Natural Gas Engineering
Department of Software Engineering
Department of Telecommunication Engineering
Department of Textile Engineering
Affiliations and memberships
Association of Commonwealth Universities (ACU)
Federation of the Universities of the Islamic World (FUIW)
Location and Contacts
Address
Jamshoro, Sindh, 76062
Pakistan
City population
80,000
Phone
+92 (22) 277 1371
Fax
+92 (22) 277 1382