Taiyuan University of Technology: Statistics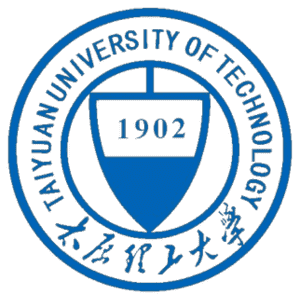 Quick Review
Enrollment

22,500

Type

Non-profit

Funding

Public-private
partnership

Highest Degree

Bachelor

Website

Languages

Chinese

Acceptance rate

21%*
* The Taiyuan University of Technology is among the institutions that don't provide data on acceptance rates. This might happen because a university has programs where an applicant only needs to meet admission requirements to enroll and doesn't necessarily competes with others.
We estimate the above acceptance rate based on admission statistics of closely-ranked nearby universities with similar research profiles that do publish such data.
Acceptance rate & Admissions
| | |
| --- | --- |
| Admissions Requirements | Foreign students: non-Chinese citizens, between 18 years old and 35 years old, with valid non-Chinese passports, in good health, and observe the Chinese laws and TYUT regulations, and respect the customs and habits of the Chinese people. Applicants for bachelor degree should have a senior high school diploma. Chinese Language Proficiency Requirement: Applicants who will be taught in Chinese after they enter their major to study shall pass new HSK4 with scores no less than 200 and and HSKK (intermediate) with scores no less than 70. After registration at TYUT, applicants shall pass the unified Chinese proficiency test with corresponding level organized by TYUT, before they can enter their chosen major to study. |
| Academic Calendar | September to July (September - January; February-July) |
| Enrollment | 22,500 |
| Full time employee | 2,250 |
| Student:staff ratio | 10:1 |
Tuition
| | |
| --- | --- |
| International studetns | 22.000-28.000/year (CNY) |
The Taiyuan University of Technology has financial aid programs.
Programs and Degrees
Programs

Associate's degree

Bachelor's

Master's

Doctoral

Design

|

Arts

|

Humanities
–
+
–
–
Business

|

Politics

|

Social Sciences
–
+
–
–
Languages

|

Culture

|

Linguistics
–
–
–
–
Nursing

|

Health

|

Pharmacy

|

Medicine
–
+
–
–
Engineering

|

IT
–
+
–
–
Maths

|

Natural Sciences
–
+
–
–
General info
Alternative names
TYUT
太原理工大学
Founded
1902
Accreditation
Ministry of Education
Motto
Pursue Practicality, Create Originality
Location and Contacts
Address
79 Yingze W Street, Wanbailin
Taiyuan, Shanxi, 030024
China
City population
5,304,000
Phone
+86 (305) 601 0360
Fax
+86 (305) 604 1142