Uganda Christian University Rankings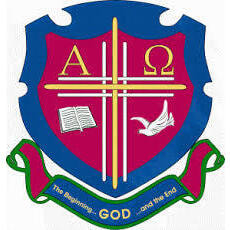 Quick Review
Religion

Christian-Anglican Church of Uganda

Enrollment

7,500

Type

Non-profit

Funding

Private

Website

Languages

English

Acceptance rate

54%*
* Uganda Christian University is among the institutions that don't provide data on acceptance rates. This might happen because a university has programs where an applicant only needs to meet admission requirements to enroll and doesn't necessarily competes with others.
We estimate the above acceptance rate based on admission statistics of closely-ranked nearby universities with similar research profiles that do publish such data.
Acceptance rate & Admissions
| | |
| --- | --- |
| Admissions Requirements | Uganda Certificate of Education (UCE) and Uganda Advanced Certificate of Education (UACE) with 2 principal passes |
| Academic Calendar | Trimesters |
| Enrollment | 7,500 |
| Full time employee | 150 |
| Student:staff ratio | 50:1 |
Publications & Citations
Uganda Christian University majors
by publication & citation count
Annual publication & citation counts
| Year | Publications | Citations |
| --- | --- | --- |
| 2011 | 7 | 4 |
| 2012 | 11 | 24 |
| 2013 | 14 | 47 |
| 2014 | 17 | 107 |
| 2015 | 16 | 211 |
| 2016 | 24 | 117 |
| 2017 | 16 | 123 |
| 2018 | 22 | 122 |
| 2019 | 29 | 235 |
| 2020 | 29 | 271 |
| 2021 | 24 | 336 |
Tuition
| | Undergraduate | Graduate |
| --- | --- | --- |
| Local students | $1,750 | $1,750 |
| International students | $3,750 | $3,750 |
Uganda Christian University has financial aid programs and on-campus housing.
Programs and Degrees
| | |
| --- | --- |
| Bachelor's Degree | Agriculture, Business Administration, Business Computing, Child Care and Development, Computer Science, Dentistry, Education, Environmental Studies, Human Resources, Mass Communication |
| Postgraduate Diploma | Christian Religious Studies, Development Studies, Management, Public Administration |
| Master's Degree | Agriculture, Child Care and Development, Development Studies, Environmental Studies, Health Administration, Information Technology, Islamic Theology, Journalism, Leadership, Management, Media Studies, Nursing, Nutrition, Psychology, Public Administration, Public Health, Religion, Sanitary Engineering, Social Policy, Theology, Water Science |
| Doctor's Degree | Religious Practice, Theology |
Notable alumni
Evelyn Anite

Occupations

politician

journalist

Biography

Evelyn Anite Kajik, commonly known as Evelyn Anite, is a Ugandan journalist and politician. She is the State Minister of Finance for Investment and Privatization in the Ugandan Cabinet since 6 June 2016. Previously, she served as State Minister for Youth. She was appointed to that position on 1 March 2015, replacing Ronald Kibuule, who was appointed State Minister for Water Resources. She also serves as the elected Member of Parliament for Koboko Municipality, in the West Nile sub-region, in the Northern Region of Uganda, a position she has occupied since 2011. in the 2020 National resistance movement flag bearer elections, Anite lost her bit to retain the seat of MP koboko munisparity, Dr Charles Ayume son of former speaker of the Ugandan parliament hon. Francis Ayume won the elections.

Grace Akallo

Occupations

human rights activist

Biography

Grace Akallo is a Ugandan woman who was abducted in 1996 to be used as a child soldier in the Lord's Resistance Army (LRA), a rebel military group led by Joseph Kony. At the time of her abduction, Akallo was 15 years old and attending St. Mary's College, a Catholic boarding school in Aboke, Uganda. She remained in the LRA for seven months before escaping. After escaping the army, Akallo returned to St. Mary's College to finish her high school education. She began her college education at the Uganda Christian University, but finished her undergraduate degree at Gordon College after receiving a scholarship. Akallo then went on to receive her master's degree from Clark University/ Upon her escape from the LRA, Akallo began working as an advocate for peace and for the rights of African women and children. She has been using both her experiences as a child soldier and the information she has gained in her higher education to advocate against violence and the use of child soldiers, as well as to help counsel other escaped child soldiers like herself.

Joel Okuyo Atiku

Born in

Uganda

Years

1983-.. (age 39)

Occupations

photographer

actor

model

Biography

Okuyo Joel Atiku Prynce is a Ugandan actor, model, photographer and lecturer at Uganda Christian University where he graduated with a Bachelor of Social Work and Social Administration plus Makerere University, the Best Two Campuses in Uganda. His film acting breakthrough came when he was cast as the Devil's reincarnation in Ugandan director Matt Bish's 2007 Film Battle of the Souls, a popular Ugawood Movie. It was based on the real-life story of the director's brother, KFM Radio Presenter Roger Mugisha. Prynce is also the President of his own company The Lhynnq-X, Inc. Born in Arua on 4 December 1983 to a Lugbara couple, the late Lt.Colonel Gabriel Francis Atiku and Yema Drakuru Atiku, his debut villain role won him over five international accolades including Best Supporting Actor at the Balafon Film Festival in Bari, Italy (2008) and 2009's Best Actor in Supporting Role at the African Movie Academy Awards (AMAA) in Lagos, Nigeria. Other awards include Best Actor at both Ubuntu Village, Colorado (USA) in 2010 and the 2011 Zanzibar International Film Festival in Tanzania. Ugandan newspaper The Observer labelled Okuyo Africa's Brad Pitt.

Lydia Wanyoto Mutende

Born in

Uganda

Years

1974-.. (age 48)

Occupations

lawyer

diplomat

politician

Biography

Lydia Wanyoto Mutende, is a Ugandan lawyer, politician and diplomat, who served as the Deputy Special Representative of the Chairperson of African Union Commission (DSRCC), based in Addis Ababa, Ethiopia. From July 2014 until August 2014, she temporarily served as Head of the African Union Mission to Somalia.

Nicholas Opiyo

Born in

Uganda

Occupations

lawyer

civil rights advocate

human rights activist

LGBTQI+ rights activist

Biography

Nicholas Opiyo is a Ugandan human rights lawyer commonly known for campaigning civil rights and political freedoms in Uganda specifically electoral law, the restriction of freedom of assembly, and the clampdown on freedom of speech and freedom of the press. He is also known for representing LGBTQ+ people. He is the current Executive Director and Lead Attorney at Chapter Four Uganda. Opiyo received the German Africa Prize in 2017, Voices for Justice Award from Human Rights Watch in 2015 and the European Union Parliament Sakharov Fellows Prize in 2016. Opiyo was the 2015 recipient of the Alison Des Forges award for extraordinary activism.
General info
| | |
| --- | --- |
| Alternative names | UCU |
| Founded | 1913 |
| Accreditation | National Council for Higher Education (NCHE); Ministry of Education and Sports |
| Motto | Alpha and Omega, God the Beginning and the End |
Location and Contacts
Address
PO Box 4, Mukono - Mukono Campus
Mukono, Central Region
Uganda
City population
162,000
Phone
+256 (31) 235 0800
Fax
+256 (41) 429 0800