London School of Economics and Political Science: Statistics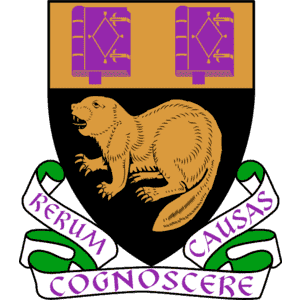 Quick Review
Acceptance rate

9%

Enrollment

12,500

Type

Non-profit

Funding

Public-private
partnership

Highest Degree

Doctorate

Website

Languages

English
Acceptance rate & Admissions
| | |
| --- | --- |
| Acceptance Rate | 9% |
| Admissions Requirements | General Certificate of Education (GCE) with grades AAB at Advanced ('A') level or equivalent |
| Academic Calendar | October to July (October - December; January-March; April-July) |
| Enrollment | 12,500 |
| Full time employee | 1,750 |
| Student:staff ratio | 7:1 |
Tuition
| | Undergraduate | Graduate |
| --- | --- | --- |
| Local students | $11,250 | $18,750 |
| International students | $18,750 | $18,750 |
The London School of Economics and Political Science has financial aid programs and on-campus housing.
Programs and Degrees
Programs

Associate's degree

Bachelor's

Master's

Doctoral

Design

|

Arts

|

Humanities
–
+
+
+
Business

|

Politics

|

Social Sciences
–
+
+
+
Languages

|

Culture

|

Linguistics
–
–
–
–
Nursing

|

Health

|

Pharmacy

|

Medicine
–
–
–
–
Engineering

|

IT
–
–
–
–
Maths

|

Natural Sciences
–
–
–
–
| | |
| --- | --- |
| Doctorate | Accountancy, Anthropology, Development Studies, Economics, Environmental Studies, European Studies, Finance, Gender Studies, Geography, International Relations and Diplomacy, Law, Mathematics, Media Studies, Philosophy, Political Sciences, Sociology |
London School of Economics and Political Science alumni
John F. Kennedy

Born in

United States

Years

1917-1963 (aged 46)

Occupations

politician

military officer

journalist

statesperson

writer

Biography

John Fitzgerald Kennedy, often referred to by his initials JFK, was an American politician who served as the 35th president of the United States from 1961 until his assassination near the end of his third year in office. Kennedy was the youngest person to assume the presidency by election. He was also the youngest president at the end of his tenure, and his lifespan was the shortest of any president. Kennedy served at the height of the Cold War, and the majority of his work as president concerned relations with the Soviet Union and Cuba. A Democrat, he represented Massachusetts in both houses of the U.S. Congress prior to his presidency.

George Soros

Born in

Hungary

Years

1930-.. (age 92)

Enrolled in the London School of Economics and Political Science

In 1954 graduated with Bachelor of Science

Occupations

business magnate

investor

philanthropist

philosopher

writer

Biography

George Soros is a Hungarian-born American billionaire investor and philanthropist. As of March 2021, he had a net worth of US$8.6 billion, having donated more than $32 billion to the Open Society Foundations, of which $15 billion have already been distributed, representing 64% of his original fortune. Forbes called him the "most generous giver" (in terms of percentage of net worth).

Mick Jagger

Born in

United Kingdom

Years

1943-.. (age 79)

Occupations

actor

singer-songwriter

guitarist

composer

singer

Biography

Sir Michael Philip Jagger is an English singer, songwriter, actor, and film producer who has achieved international fame as the lead vocalist and one of the founder members of the Rolling Stones. His songwriting partnership with Keith Richards is one of the most successful in history. Jagger's career has spanned over six decades, and he has been described as "one of the most popular and influential frontmen in the history of rock & roll". His distinctive voice and energetic live performances, along with Richards' guitar style, have been the Rolling Stones's trademark throughout the band's career. Jagger gained press notoriety for his romantic involvements and illicit drug use — and was often portrayed as a countercultural figure.

Bhimrao Ramji Ambedkar

Years

1891-1956 (aged 65)

Occupations

economist

politician

essayist

barrister

jurist

Biography

Bhimrao Ramji Ambedkar was an Indian jurist, economist, social reformer and political leader who headed the committee drafting the Constitution of India from the Constituent Assembly debates, served as Law and Justice minister in the first cabinet of Jawaharlal Nehru, and inspired the Dalit Buddhist movement after renouncing Hinduism.
General info
Alternative names
LSE
Founded
1895
Accreditation
Privy Council
Motto
Rerum cognoscere causas
To know the causes of things
Affiliations and memberships
Association of Commonwealth Universities (ACU)
Russell Group
Universities UK
Location and Contacts
Address
Houghton Street
London, London, WC2A 2AE
United Kingdom
City population
8,908,000
Phone
+44 (20) 7405 7686
Fax
+44 (20) 7955 6001