University of Caxias do Sul: Statistics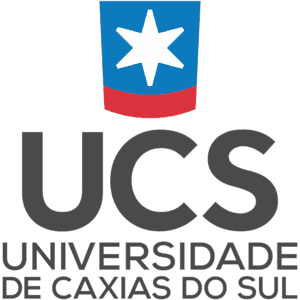 Quick Review
Acceptance rate

75%

Enrollment

22,500

Type

Non-profit

Funding

Private

Highest Degree

Doctorate

Website

Languages

Portuguese
Acceptance rate & Admissions
| | |
| --- | --- |
| Acceptance Rate | 75% |
| Admissions Requirements | Secondary school certificate and entrance examination |
| Academic Calendar | March to December (March - July; August-December) |
| Enrollment | 22,500 |
| Full time employee | 850 |
| Student:staff ratio | 26:1 |
Tuition
| | Undergraduate |
| --- | --- |
| Local students | $3,750 |
| International students | $500 |
The University of Caxias do Sul has financial aid programs.
Programs and Degrees
Programs

Associate's degree

Bachelor's

Master's

Doctoral

Design

|

Arts

|

Humanities
–
+
+
+
Business

|

Politics

|

Social Sciences
–
+
+
+
Languages

|

Culture

|

Linguistics
–
+
+
+
Nursing

|

Health

|

Pharmacy

|

Medicine
–
+
+
+
Engineering

|

IT
–
+
+
+
Maths

|

Natural Sciences
–
+
+
+
| | |
| --- | --- |
| Especialização / Aperfeiçoamento | Accountancy, Agricultural Business, Banking, Behavioural Sciences, Biological and Life Sciences, Business Administration, Business and Commerce, Business Education, Child Care and Development, Clinical Psychology, Cognitive Sciences, Education of the Handicapped, Educational Administration, Educational Sciences, Educational Technology, Ethics, Fiscal Law, Forensic Medicine and Dentistry, Health Sciences, Human Resources, Human Rights, Industrial and Production Economics, Industrial Management, Information Management, Labour Law, Literature, Management, Marketing, Nursing, Oncology, Pharmacy, Preschool Education, Psychiatry and Mental Health, Psychotherapy, Public Health, Safety Engineering, Sales Techniques, Special Education, Taxation, Town Planning, Writing |
| Mestrado | Arts and Humanities, Biotechnology, Business Administration, Education, Environmental Engineering, Environmental Studies, Health Sciences, History, Hotel and Restaurant, Law, Materials Engineering, Mathematics Education, Mechanical Engineering, Philosophy, Production Engineering, Science Education, Tourism |
| Doutorado | Arts and Humanities, Biotechnology, Business Administration, Education, Hotel and Restaurant, Materials Engineering, Tourism |
Notable alumni
José Ivo Sartori

Born in

Brazil

Years

1948-.. (age 74)

Biography

José Ivo Sartori is a Brazilian politician. He is a former city councilor and former mayor of Caxias do Sul and belongs to PMDB. He is married to Maria Helena Sartori, with whom he has two sons, Marcos and Carolina. He was the 38th Governor of Rio Grande do Sul from 2015 to 2019.
General info
Alternative names
UCS
Universidade de Caxias do Sul
Founded
1967
Accreditation
Ministério da Educação, Brazil
Motto
Pés na Região. Olhos no Mundo.
Feet in the Region. Eyes in the world
Colors
blue, red, white
Affiliations and memberships
Conselho de Reitores das Universidades Brasileiras (CRUB)
Organización Universitaria Interamericana (OUI)
Associação das Universidades de Língua Portuguesa (AULP)
Location and Contacts
Address
Rua Francisco Getúlio Vargas 1130 - Bloco A - Petrópolis
Caxias do Sul, Rio Grande do Sul, 95070-560
Brazil
City population
517,000
Phone
+55 (54) 3218 2318
Fax
+55 (54) 3218 2115